Nintendo's Mobile Push to Focus on Marketing Demos, Not Full Games
Earlier this month, Nintendo president Satoru Iwata indicated Nintendo was looking into a new business structure involving "smart devices" after the company experienced its third consecutive annual loss in light of increasing competition from mobile platforms.
While that statement was interpreted by some as an indication of Nintendo's plan to develop game titles for iOS and Android, it appears that the company instead intends to use smartphones to market its existing handheld and console hardware and game lineup.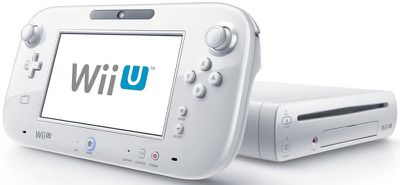 According to a report from Japanese business newspaper Nikkei [Google Translation] (via Dr. Serkan Toto), Nintendo will introduce a free app that includes information on new games, including videos and character profiles along with some smartphone mini games.
But Nintendo will not simply put Mario, Pokemon or other games on smartphones. According to the report, Nintendo plans to use Android and/or iOS devices (not confirmed at this point) to market its console games.

To be more concrete, The Nikkei writes that Nintendo wants to use smartphones to expand its potential user base by spreading information about new game releases, i.e. by using video to introduce future titles. (This will probably happen through some kind of official Nintendo app.)
Nintendo's mini games are said to be playable demos of console games, but full versions of the titles will only be available on Nintendo hardware like the Wii U and the 3DS. The idea is to give players a small taste of the gameplay in order to entice them to purchase content on the Nintendo platform.
Mobile devices from Apple and Android and more popular consoles from Microsoft and Sony have devastated Nintendo's earnings in recent years. According to a report from App Annie, consumer spending on games for iOS and Android is now 4x that of dedicated gaming handhelds and sales of the Xbox and PlayStation have far outpaced Wii U sales. Though Iwata has said that Apple is "the enemy of the future" he has stated publicly that he will not provide Nintendo's "precious resources" to other platforms.
Nintendo is expected to make an announcement about its new mobile app on Thursday.