Jonathan Zufi, author of the coffee table book "Iconic: A Photographic Tribute to Apple Innovation" and the man behind the Shrine of Apple site, has created a new website that includes photos of Macintosh computers and portables from Apple's early years.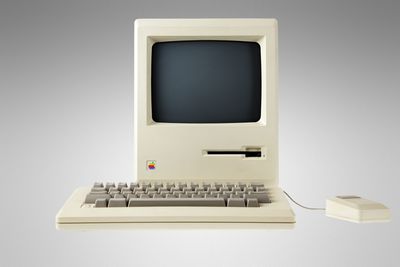 To celebrate Mac's 30th birthday, I've created this micro site for all the world to enjoy. In 2009, I started taking photos of every Apple product ever made since 1976. Then I turned them into a really big photo site. I hope you enjoy this trip down memory lane, and I hope that the Macintosh's anniversary brings your happy memories of your own experience with Apple.
Divided into four sections, the site focuses on classic Macs like the 1984 Macintosh 128K and the 1987 Macintosh SE as well as portables like the 1991 Macintosh Powerbook 100 and the 1992 Macintosh Powerbook Duo 230.
There's also a section on the Macintosh II and LC, Apple's lower-end consumer computers introduced in the late 1980s and 1990s, and a section entitled "Other Awesome Macs" that shows off products like the 1993 Macintosh TV, the 1992 Macintosh Quadra 950, and the "Flower Power" iMac G3 from 2001.


Each photo is accompanied by a detailed description of product taken from Wikipedia, giving website visitors a quick history of the iconic computers that gave Apple its start. The full site, which has more than 35 photos and product descriptions, is well worth visiting.
January 24, 2014 marks the 30th anniversary of the initial unveiling of the Macintosh. In celebration of the event, Apple executives Phil Schiller, Craig Federighi, and Bud Tribble interviewed with MacWorld to discuss the Mac and Apple CEO Tim Cook has plans to speak with ABC news about the anniversary tomorrow night.
Some of the original Macintosh development team, including Daniel Kottke and Mike Markkula, will hold an event with the Computer History Museum on January 25 to celebrate the anniversary as well. That event will take place at the Flint Center in Cupertino, California, where Steve Jobs originally introduced the Mac.