More Affordable 4K Displays Introduced at CES 2014
A number of companies introduced new 4K display options at CES this week, and, though some 4K monitors have seen early teething pains with the new Mac Pro, the new displays are expected to be compatible with Apple's new pro machine.
4K displays saw significant price drops in 2013 with a number of models introduced in recent months but these new options are, for the most part, significantly cheaper than currently available 4K monitors.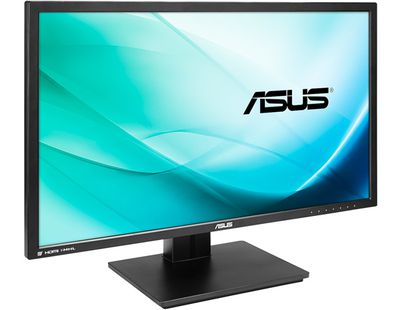 Lenovo debuted its ThinkVision Pro2840m, a 28" 4K display aimed at professionals with a 3840x2160 resolution. The monitor should be available in April for $800.
Asus also has a 3840x2160 display available, a 28-inch panel called the PB287Q, priced at $800. It will be available in the second quarter of 2014.
Finally, Seiki confirmed to MacRumors that it will announce a new 28" 4K display tomorrow, likely a budget-option as the company currently has a 39-inch 4K television available for just $500, significantly cheaper than similar alternatives.

LG's new ultra-widescreen non-4K displays
LG
previously announced a 4K display
, the 31-inch 31MU95, that is wider than most other options using a 19:10 ratio widescreen panel at 4096x2160, whereas the most other 4K displays use a 16:9 ratio. LG will also offer 34-inch and 29-inch options with much wider 21:9 screens at lower, non-4K resolutions. Those panels should be announced later this week at CES.