Mac Pro Build-to-Order Upgrade Pricing Revealed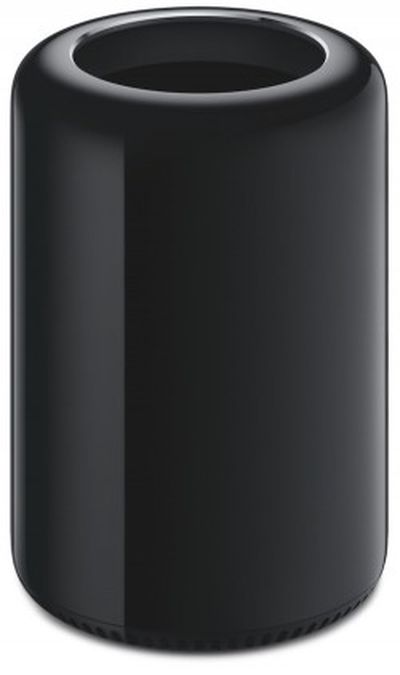 Late last week, we noted that Apple's business sales staff have been offering customers price quotes for build-to-order configurations of the new Mac Pro, providing the first glimpse at what these machines will cost beyond the $2999/$3999 base configurations shown on Apple's site.
Since our initial report, we've heard from a few other business customers who received price quotes, and that information has helped us to piece together what we expect retail pricing to be for the various upgrades. Due to varying discounts for business customers included in the quotes and in some cases currency conversions that we have attempted to take into account, we consider our listed prices to be estimates, but they should be very close to Apple's retail pricing for U.S. customers.
For upgrades beyond the $3999 high-end stock configuration, here is our estimated pricing (all prices relative to the stock model):
CPU (Stock: 3.5GHz 6-Core Intel Xeon E5)
- 3.0GHz 8-core: +$1500
- 2.7GHz 12-core: +$3000
Graphics (Stock: Dual AMD FirePro D500 with 3GB GDDR5)
- Dual AMD FirePro D700 with 6 GB GDDR5: +$600
RAM (Stock: 16GB 1866MHz DDR3 ECC - 4x4GB)
- 32GB (4x8GB): +$400
- 64GB (4x16GB): +$1600
Flash Storage (Stock: 256GB PCIe-based)
- 512GB: +$300
- 1TB: +$800
As an example, for a customer looking to buy an 8-core Mac Pro with 32GB of RAM and 512GB of storage, the machine would cost $3999 base + $1500 processor upgrade + $400 RAM upgrade + $300 storage upgrade, yielding a total price of $6199.
At the lower end, Apple's $2999 base Mac Pro model carries a quad-core Intel Xeon processor, 12 GB of RAM, and dual AMD FireCore D300 graphics, compared to the $3999 high-end stock configuration with 6-core processor, 16 GB of RAM, and D500 graphics.
We have not seen any exact breakdowns of how much each of those changes contributes to the overall $1000 price difference between stock configurations, but expect roughly half of the price difference to be represented by the processor upgrade, a somewhat smaller amount for the graphics upgrade, and a relatively nominal amount in the range of $100 for the bump in RAM.
The new Mac Pro remains scheduled to launch sometime this month, but Apple has yet to announce an exact date for either initial orders or availability.