Tim Cook: iPhone 5c Wasn't Meant to Be an Entry-Level Phone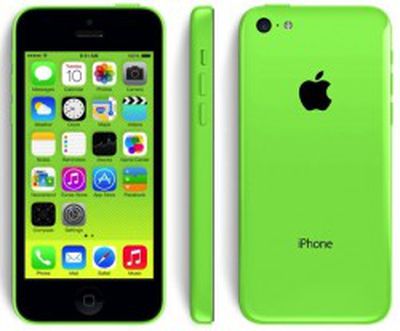 During its financial conference call today, Apple CEO Tim Cook shared a new perspective on the company's iPhone strategy.
Cook was asked questions about how Apple plans to address lower price segments of the smartphone market and where the iPhone 5c stands in the lineup. He stated that the iPhone 4s is now the entry-level iPhone contrary to the pre-launch belief that the iPhone 5c would be the entry-level device:
If you look at what we've done, we're selling the iPhone 4s as our entry offer. We sell the iPhone 5c as the mid-tier and the 5s. Our goal is to have growth across the iPhone but we want each of those categories to grow as compared to what we were doing previously. If you look at the total that we're making in the low end and mid tier and high end, the sum there, we'd like to grow in each one of those. We're really please that we did that.
Cook also elaborated the philosophy of seeing the iPhone 4s as the entry level iPhone after discussing foreign device pricing strategy and why the company did not keep the iPhone 4 in its lineup given its sales success:
What we did with our lineup this time was the 4s is replacing the 4. If you look at the US as an example, the 4s is now free. The 4 was free previously. When you translate that out of the US, it depends on the market as to what specifically happens. Currency changes and the strength of the dollar doesn't always play in our favor in some geos.

We see the 4s as our entry iPhone offer that gives somebody the ability to access the entire ecosystem as a fantastic product. We understand that there is elasticity in that market and it will move accordingly.
Apple sold a record 150 million iPhones in fiscal 2013, up 25 million units from 2012. The company has sold 421.3 million smartphones since the iPhone's launch in 2007.