Apple Reports Q4 2013 Year-End Results: $7.5 Billion Profit on $37.5 Billion in Revenue [Call Concluded]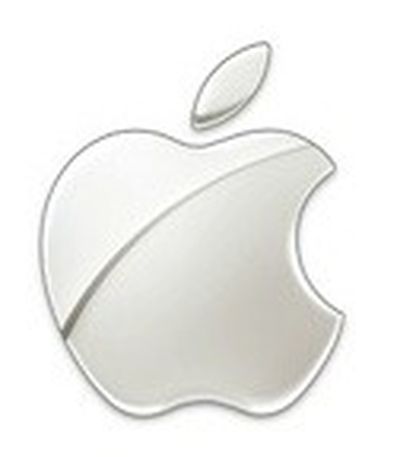 Apple today announced financial results for the third calendar and fourth fiscal quarter of 2013. For the quarter, Apple posted revenue of $37.5 billion and net quarterly profit of $7.5 billion, or $8.26 per diluted share, compared to revenue of $36 billion and net quarterly profit of $8.2 billion, or $7.05 per diluted share in the year-ago quarter.
Gross margin for the quarter was 37 percent compared to 40.0 percent in the year-ago quarter, with international sales accounting for 60 percent of revenue. Apple also declared a dividend payment of $3.05 per share, payable on November 14 to shareholders as of the close of trading on November 11. The company currently holds $146.8 billion in cash and marketable securities.
The company generated $9.9 billion in free cash flow from operations and Apple CFO Peter Oppenheimer said Apple returned $7.8 billion in cash to shareholders through dividends and share repurchases.
For the full fiscal year, Apple generated $170.9 billion in sales, a new record for the firm, with just over $35 billion in net income. In fiscal 2012, Apple made $41.7 billion on $156.5 billion in sales thanks to stronger margins. In 2013, Apple sold 16.34 million Macs, its lowest total since 2010, and 26.4 million iPods, its lowest total for that category since 2005.
It sold a record 150 million iPhones on the year, up 25 million from 2012, and the company has now sold 421.3 million smartphones in total. It sold 71 million iPads, a new record, and the company has now sold 169.2 million tablets.



Quarterly iPhone unit sales reached 33.8 million, compared to 26.9 million in the year-ago quarter, and the company sold 14.1 million iPads, compared to 14 million in the year-ago quarter. Apple sold 4.6 million Macs compared to 4.9 million in the year-ago period.
"We're pleased to report a strong finish to an amazing year with record fourth quarter revenue, including sales of almost 34 million iPhones," said Tim Cook, Apple's CEO. "We're excited to go into the holidays with our new iPhone 5c and iPhone 5s, iOS 7, the new iPad mini with Retina Display and the incredibly thin and light iPad Air, new MacBook Pros, the radical new Mac Pro, OS X Mavericks and the next generation iWork and iLife apps for OS X and iOS."
Apple's guidance for the first quarter of fiscal 2014 includes expected revenue of $55-58 billion and gross margin between 36.5 and 37.5 percent.


Apple will provide live streaming of its Q4 2013 financial results conference call at 2:00 PM Pacific, and MacRumors will update this story with coverage of the conference call highlights.
Conference Call and Q&A Highlights are available in reverse chronological order after the jump.
2:00 pm: The earnings call has concluded.


2:00 pm: A: Carriers like to sell as many units as they can and get as many people on their service. In most regions, they want them to be on contracts so they are predictable and reliable. I don't see that changing. Carriers have come up with different sales programs that might appeal to someone who wants to upgrade to a new phone annually but those programs reduce some of the subsidies in the aggregate but customers may view that that's a fair exchange for getting to upgrade more often. There is a customer proposition for it. Other than that, we have great relationships with carriers and they and we were very happy with the iPhone rollout.


1:59 pm: Q: Subsidies... wasn't mentioned as impact to phone margin. Can you comment on carrier subsidies more generally? How sustainable are they? How are carriers responding to the pricing stack?


1:59 pm: A: 5s in the channel was in transit thanks to huge backlog. 1.8 million units of total in transit at the end of the quarter. That's a substantial number.


1:58 pm: Q: That 14 million iPhone unit inventory is higher than many expected. Is that due to low-end of product stack due to 5s being short exiting the quarter?


1:58 pm: A: Sequentially we were relatively flat. YoY, they were down 7%. Primarily due to significant increase in sales of entry SKUs where we made them more affordable to attract more first time buyers. Some FX headwinds from Yen, Australian Dollar and some emerging markets. Don't want to forecast ASP for December quarter, will report in January. FX headwinds likely continue given where exchange rates are today.


1:57 pm: Q: iPhone ASP were down 7% YoY, down sequentially. Product supply availability issue and how do you think about ASP going forward?


1:57 pm: A: On the iPhone 5s, I feel like we're doing really well on supply -- demand is very robust. We are in backlog right now. Feel confident on ramp and will do quite well through the quarter. On iPad mini, we'll start shipping later this month and it's very difficult to forecast when supply and demand will balance there. We will see on iPad air as we go out this week. Will have a very good weekend but not everyone may be able to find what they want. One key difference from last year, we announced one of our key Macs, the iMac, but we didn't begin shipping it until the end of December. Went for more than 2 months with minimal iMac sales. last year, we had our only down quarter vs the market in the last 30 quarters. I don't envision that happening this year, I feel really good about the way that the MacBook Pro has gotten off -- a huge start. Feel great about the Mac growing YoY this quarter. Feel great about iPad growing YoY. You can tell that from the strong guidance numbers.


1:55 pm: Q: Had a very ambitious multi-product ramp last year, had some impacts related to supply. Do you feel that 12 months later, fast forward to the future, are you in better shape to navigate those big product transitions that affected you last year? Or will it be similar?


1:54 pm: A: Number 1 thing to know on channel inventory, our range is 4-6 weeks. We were at low end of the range. That's the most important thing to look at. In terms of changing from where it's been in the past, consider that China was in wave 1 this year. There was a lot more POS there, plus NTT DoCoMo this year. Of the 14 million iPhones, 1.8 million were iPhones in transit and therefore not available for sale in the channel. We always count those as channel inventory because they are in our sales line. That's how I look at iPhone inventory.


1:53 pm: Q: Regarding channel inventory of the iPhone, is there a bigger incremental upgrade cycle from your installed base?


1:52 pm: A: I see us benefitting from a couple things. Leverage from higher revenue is biggest, positive commodity environment, and selling iPhones is never a bad thing from a margin perspective.


1:52 pm: Q: December quarter would benefit by 200 basis points in gross margin, is that the sort of uplift you would expect for this quarter?


1:52 pm: Component costs, both DRAM and NAND were up last quarter from the previous quarter. DRAM will continue to be up this quarter, NAND will be flat. Other commodities will fall sequentially.


1:51 pm: A: 5s ended the quarter with significant backlog. Still have a significant backlog but supply is building each week. Very confident in ability to keep ramping. Rolled out 30 more countries with 5s and 5c as of last Friday. Rolling out 16 more this week. Right on where we would like to be on our country ramp to make 100 countries by end of calendar year. In terms of Retina mini, start shipping later in November, unclear whether we will have enough for the quarter. We know how many we can make but you don't know demand until after you start shipping. We'll see how that goes. I thin we'll do fairly well with iPad this quarter. It will be a great holiday season.


1:50 pm: Q: Talk about supply-side? Some thought that fingerprint tech is hard to manufacture and will retina mini supply meet demand? Also comment on component costs?


1:49 pm: A: Best education quarter ever. Went over $1 billion for first time ever. Up strongly YoY, up 8%, iPad up 22% YoY, Mac up 8%. PC market was down 10% in aggregate and likely down more in education. Feel great on both tablet and Mac space for education. We do see Chromebooks in some places but the vast majority of people are buying PC/Mac or an iPad. Our share of tablets in education is 94%. Unheard of, I've never seen a market share that high before. We're doing really well here and great to be making a contribution to education.


1:48 pm: Q: What are thoughts vs Chromebook, Google Apps, Google grabbing share in education. Price points for devices are pretty low but you can sell into education as well. How do you view Edu and how do you view your products?


1:47 pm: Another reason why everyone should buy a Mac. Think it was a great decision and will be great for our customers.


1:47 pm: A: Primary reason was to make it part of what it meant to own a Mac and an iOS device. iWork had become the best-selling productivity app on a mobile device, we wanted all of our customers to have access to our very latest software so they can get the best features. A bold move to make it free. Some other folks charge $199 for each of these, the OS and the productivity apps. We wanted to make it a part of the experience. Going back to Snow Leopard on the OS side and iWork and iLife are free for all new Macs.


1:46 pm: Q: Talk about decision to offer iWork, iLife and OS X for free?


1:46 pm: A: We continue to view the tablet market as huge. We see it as a large opportunity for us, we are not so focused on unit share -- we're focused on usage and customer sat and loyalty. We do believe that this was been a largest iPad announcement ever. We're confident we will grow strongly YoY. Off to a great start this weekend with iPad air, later in the month we'll begin shipping the new mini. Did feel that we wanted to reduce the price of the mini and we did that, now we're coming in at $299. An incredible value to get access to the ecosystem. An Air is absolutely incredible product, the best iPad we've ever done. These products are going to do really well, an iPad Christmas! We'll see, we will report the numbers back to you in January. We're pretty confident.


1:44 pm: Q: In terms of the iPad mini's price change, how do you think about that segment in terms of market growth rates around tablets and any differences in terms of how often people are upgrading their iPads versus iPhones? Seems like 2 years for phones and 3 years for tablets. Any nuances there?


1:43 pm: A: Don't know that there are structural differences. Not giving guidance beyond December but we benefit this quarter from leverage given big sequential increase in revenue. Leverage cuts both ways, so that affects us in the March quarter. However, we would expect to defer less in software deferrals as well. We will endeavor to get down cost curves as we have in the past.


1:43 pm: Q: On gross margins with the 4s, we saw the margins ramp up over the life of the phone. Going forward, should we expect similar performance?


1:42 pm: Really happy to be guiding margin flat with the deferrals and all the new products, no hard and fast commitments but we will work really hard to get down the cost curves.


1:41 pm: Have been deferring revenue on iOS devices and Macs for a number of years. Will increase those rates beginning in September for iOS and in October for the Mac. Will come back into those products over 2 and 4 years.


1:41 pm: Increased deferral rates thanks to free software plus sequential unit increases, we will defer $900 more than before from September quarter to December quarter. Dollar for dollar reduction in gross margin. Revenue will be recorded for iOS across 2-year period of time, and Macs across 4-year period of time.


1:40 pm: A: Deferring revenue for sales of each iOS and Mac device for iCloud and software updates. Increased those deferrals. iPhone and iPad account for $15-$25 per device, up $5 per device. Mac is $20 to $40 per device.


1:39 pm: Q: Confusion around revenue deferral, can you clarify for gross margins? $900 million is 160bp on gross margin. How much of that should we say is pressuring gross margin down in guidance? When do we recoup that margin?


1:38 pm: Continuing to invest in stores, investing in indirect distribution, point of sale is up 50% on iPhone YoY, going out to more cities. Working on coverage, launching earlier, and execution, and building on retail presence.


1:38 pm: For full year, the Greater China region generated $27 billion up 14% YoY, reasonable sized business there. In year ago quarter, iPad launched late in China. That pressured the 6% down or it would have been even a stronger quarter.


1:37 pm: Were able to launch in our first round in China for the first time, a big change thanks to development of close relationship with carriers and the Government. Able to do that on the iPad as well.


1:37 pm: A: Had a pretty good quarter in China but want to do better. Underneath that, iPhone units were up 26% year over year despite 5s constraints that affected the launch.


1:36 pm: Q: China. Returned to growth in China, what happened and do you see that growth rate accelerating? How can you expand distribution?


1:36 pm: We see the 4s as our entry iPhone offer that gives somebody the ability to access the entire ecosystem as a fantastic product. We understand that there is elasticity in that market and it will move accordingly.


1:35 pm: A: $400 was your number not mine. What we did with our lineup this time was the 4s is replacing the 4. If you look at the US as an example, the 4s is now free. The 4 was previously. When you translate that out of the US, it depends on the market as to what specifically happens. Currency changes and the strength of the dollar doesn't always play in our favor in some goes.


1:35 pm: What lessons have you learned from the 4 pricing, why didn't you choose to keep the 4 given sales success, and how do you expect to try to continue to address lower price segments of the smartphone market?


1:34 pm: Q: Reexamine pricing strategy... spoke about elasticity that you experienced on the iPhone 4 and lowered the price. When new products came out, the 4s was at a higher price than the 4 had been the previous quarter. 5c was in line with what we'd seen before, and 5s too. If anything, common theme was desire to embrace the elasticity of the iPhone. As best I can tell, price points seem to be a little higher than three months ago despite success you've seen there.
1:33 pm: A: Didn't say you would see them in 2013 and 2014, but you will see exciting new products from us in the fall and across 2014. I stand by that and you've seen a lot of things over the last couple of months. In terms of new product categories specifically, if you look at the skills that Apple has from hardware/software and services, and the incredible app ecosystem, this set of things is very unique. No one has a set of skills like this. We obviously believe that we can use our skills at building other great products that are in categories that represent areas that we do not participate today. We're pretty confident about that.


1:32 pm: Q: You talked about new product categories in your introductory remarks. You said this in April as well, saying consumers and investors should expect new products and categories in second half of 2013 and first half of 2014. Should we still have that expectation? New product categories, there have not been any yet? Want to make sure we're on the same page.


1:31 pm: A: What we normally see is there are a large number of early adopters that come into the market right after we announce and buy our very best product. Other things being equal, we expect to see that again.


1:31 pm: Q: iPhone ASP and mix is at its highest levels in the first few months of a product cycle and then trends down. Should we consider that again or will this change this time?


1:30 pm: That's how we measure success but the most important thing is to make a great product and we do need growth and we're happy that we've seen that. Some people were reading rumors that the entry phone would be the 5c but that was never our intent. Our entry iPhone is the 4s and as you know from comments I've made previously, we are selling the iPhone 4 in very good volumes and as we begin to experiment in other regions at different price points, we saw a fair amount of price elasticity and we feel that will continue with the 4s.


1:29 pm: A: If you look at what we've done, we're selling the iPhone 4s as our entry offer. We sell the iPhone 5c as the mid-tier and the 5s. Our goal is to have growth across the iPhone but we want each of those categories to grow as compared to what we were doing previously. If you look at the total that we're making in the low end and mid tier and high end, the sum there, we'd like to grow in each one of those. We're really please that we did that.


1:28 pm: Q: Looking at iPhone business, for the 5c there was some anticipation that the price would be lower. Now that you've had it for a few weeks, what type of response have you seen from the more price sensitive regions?


1:28 pm: Both of these, the most important person here is what our customers think. These new innovations on the 5s and the 5c combined led us to have our best iPhone launch ever. Sold 9 million units through the weekend. Off to a great start.


1:27 pm: A: Everything that you mentioned is front-end of a long roadmap. First 64-bit smartphone and this is our first use of the fingerprint sensor. If you've used it, you know that it's pretty profound from both security and to purchase apps and music.


1:27 pm: Q: Press and competitors are complimentary on iPhone 5s, investors are glancing over processor and fingerprint sensor. Not sure what those technologies enable. Why do you need 64-bit processor in a phone?


1:26 pm: A: GM to be between 36.5 and 37.5%, in line with September quarter. Pleased to see flat GM given new products. Benefit from leverage on revenue, but offsetting is higher deferred revenue related to software, affecting margin. New iPads with higher cost structure and lower pricing, FX headwinds from the yen, and new lower priced MacBook Pro and iMac have higher cost structures than predecessors.


1:25 pm: Q: Surprised December quarter GM guidance isn't any better given iPhone mix and 5s demand. Offsetting factors so can you walk through GM headwinds?


1:25 pm: Q&A period with analysts:


1:24 pm: 26.25% tax rate expected.


1:24 pm: OpEx between $4.4-4.5 billion.


1:24 pm: GM between 36.5 and 37.5%, including $105 million related to stock based comp


1:24 pm: Revenue between $55-58 billion


1:23 pm: Additional deferral will result in $900 million sequential increase in net revenue deferred for software upgrade rights and non-software services.


1:23 pm: Deferring greater portion of iOS and Mac devices sold.


1:23 pm: OS X, iLife and iWork are essential to user experience. Making all those apps available for free to new iOS and Mac purchases.


1:23 pm: Added to offerings to customers.


1:22 pm: Software and services play a tremendous role in customer experience.


1:22 pm: Looking forward to Q1 2014:


1:22 pm: $3.05 per share dividend payable on 11/14.


1:22 pm: Returned all of increase in net cash since capital return program began in 2012.


1:21 pm: 47 million shares cumulatively retired, 5% of total shares prior to launch of program


1:21 pm: $2.8 billion in dividends plus $5 billion in repurchase for 10.4 million shares.


1:21 pm: $35.5 billion in domestic cash, down $5.2 billion due to share repurchase activity. $111.3 billion or 76% of cash is offshore.


1:20 pm: ended quarter with $146.8 billion in cash, increase of $100 million from June quarter.


1:20 pm: 25.9% tax rate.


1:20 pm: $3.8 billion in op ex.


1:20 pm: 99 million visitors during the quarter, 18,500 per store per week.


1:20 pm: Overage of 411 stores in September quarter, average revenue was $10.9 million compared to $11.2 million last year.


1:19 pm: 30 new stores in fiscal 2014, 2/3 outside the US. Plan to remodel 20 stores over the year.


1:19 pm: Apple Retail: $4.5 billion revenue up 6%., iPhone sales up 36% per store per week. 8 new stores, 416 total stores including 162 outside the US.


1:18 pm: Rapid transition of iOS means more customers are having the most advanced experience possible, but developers can offer their latest innovations to hundreds of millions of users in a single software release.


1:17 pm: Tremendously successful launch of iOS 7, fastest software upgrade ever. 2/3 of iOS devices are running iOS 7.


1:17 pm: iTunes stores generated record billings thanks to sales of apps.


1:16 pm: Sales of Macs exceeded expectations. Down 4% YoY, but PC market was down 10%. Macs gained share 29 of last 30 quarters.


1:14 pm: Talking about companies and schools using iPads.


1:13 pm: iOS platform accounts for 95% of enterprise mobile app activations and 72% of all mobile device activations in Sept quarter. iPad accounts for 90% of tablet activations.


1:12 pm: Changewave says consumers who plan to purchase tablets in 90 days, more than 50% say they plan to purchase an iPad. For loyalty, 99% of customers are satisfied with iPads.


1:12 pm: Target range of 4-6 weeks inventory.


1:12 pm: Sold 14.1 million iPads vs 14 million last year. Exceeded expectations ahead of new product introductions. Robust YoY growth in Japan, Russia, Middle East and BTS growth in U.S. and Canada.


1:11 pm: Key productivity tool for organizations around the world. 35,000 companies representing millions of employees are building custom apps to address specific workflow improvements.


1:10 pm: Experian says iPhone users spend 53% more time each day on their phones than Android users.


1:10 pm: Changewave measured 96% customer satisfaction and 92% customer loyalty.


1:10 pm: 4 weeks of channel inventory on target 4-6 weeks.


1:10 pm: Changewave says 63% customers who plan to buy a smartphone plan to purchase an iPhone.


1:09 pm: iPhone sales remain strong in the U.S., 40.7% share in U.S. according to comScore.


1:09 pm: Happy to add NTT DoCoMo to lineup in Japan.


1:09 pm: Ahead of expectations and grew strongly in each geographic segment, particularly pleased with growth in Latin America, Middle East, Russia and India.


1:09 pm: 33.8 million iPhones vs 26.9 million YoY. Increase of 26% and new Sept quarter record.


1:09 pm: $7.5 billion income and diluted earnings of $8.26/share.


1:08 pm: 37% margin was high end of guidance range.


1:08 pm: Record fourth-quarter iPhone sales. Revenue up 4% from year-ago quarter. Slightly above guidance.


1:08 pm: Turning call to CFO Peter Oppenheimer.


1:08 pm: Thanking customers and employees.


1:08 pm: Apple is dedicated to making substantial contributions to society as well.


1:07 pm: Investing in R&D and distribution, expanding geographic coverage, and growing a phenomenal but still very young retail store presence.


1:07 pm: 225 million tablets, growing to 400 million in 2017.


1:07 pm: Smartphone category is expected to grow significantly over the next few years, from 1 billion to 1.7 billion units in 2017.


1:07 pm: Confident in Apple's future and see significant opportunities in Apple's current product categories and new ones.


1:06 pm: Will announce any changes to our program in the first part of the new calendar year.


1:06 pm: Committed to return value through capital return program and sales growth. Board talking about returning capital on an ongoing basis. Greatly appreciate suggestions from shareholders and we will actively seek input again this year.


1:06 pm: More than doubled the size of the capital return program to $100 billion, including the largest share repurchase authorizations. $36 billion returned to shareholders in past 5 quarters across repurchase and dividends.


1:05 pm: Completed 15 strategic acquisitions, one acquisition every 3-4 weeks.


1:05 pm: Record total company revenue of $170 million, earnings of $37 billion and operating cash flow of $54 billion. $8 billion in capital expenditures.


1:05 pm: $16 billion in revenue from iTunes software and services. 400 million visitors to retail stores, opened or remodeled 49 stores. $50 million in revenue per store.


1:04 pm: Most companies would be proud to have one of these products. Pleased with Apple's many accomplishments in fiscal 2013. Incredible response to our lineup, buying 150 million iPhones, 71 million iPads and 16 million Macs across the year.


1:04 pm: Launched iOS 7, iTunes Radio, OS X Mavericks, and next-generation apps for iWork and iLife. All free software to customers can get access to the greatest new features.


1:03 pm: New products in past few months, iPhone 5c, 5s, new iMac, new MacBook Pro with Retina display, iPad mini with Retina display and the new iPad Air.


1:03 pm: Relentless focus on providing innovation.


1:03 pm: Vibrant developer community with large and vibrant ecosystem.


1:02 pm: Apple's business is stronger than ever. Unique position of having world-class hardware, software and services under one roof. Unparalleled user experience.


1:02 pm: Tim Cook on the call for introductory remarks. "Eager to share the results with you. Strong finish to an amazing year."


1:02 pm: The call is beginning with the standard disclaimers from Nancy Paxton.


12:59 pm: The fiscal Q4 2013 earnings call will begin momentarily.