Judge in Brazilian 'iPhone' Trademark Lawsuit Rules in Apple's Favor
Apple has won the right to legally use the "iPhone" name in Brazil after a judge ruled in favor of the Cupertino company in an ongoing lawsuit with IGB Electronica, reports BNAmericas (via CNET). IGB Electronica, a Brazilian cell phone company, originally filed for the iPhone trademark in 2000 but did not use the name until December of 2012 when it released a line of IPHONE Android phones.
Following the launch of the Android IPHONEs, Brazil's Institute for Industrial Property ruled that IGB had exclusive rights to the trademark as related to mobile phones. Apple appealed the decision, and on Tuesday, Judge Eduardo de Brito Fernandes overturned the ruling, denying IGB exclusive access to the iPhone mark.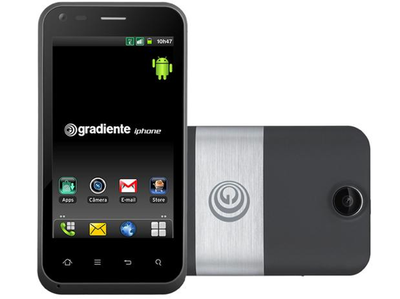 According to Fernandes, the iPhone brand gained recognition due to Apple's success, a fact that should have been considered during the original ruling.
The judge also ruled in his decision that Gradiente's name was just the combination of "internet" and "phone", referring to a mobile phone with internet access, while Apple already had an extensive "i" product line, registered in several countries.
Both Apple and IGB have been given rights to the trademark, though IGB has announced plans to appeal the decision.
According to a March report, Apple was previously in talks with IGB over a cash settlement for exclusive access to the iPhone trademark and it is unclear if Apple plans to continue with a potential settlement for exclusive access given today's partial victory.