Apple Announces Two New Rounds of International iPhone 5s and 5c Launches Starting on October 25
Apple today announced plans for its next two rounds of launches for the new iPhone 5s and iPhone 5c, with the devices coming to 35 new countries including Italy, Russia, and Spain on Friday, October 25. Another round will follow on Friday, November 1, bringing the devices to an additional 16 countries, including India and Mexico.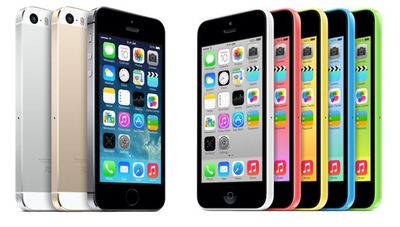 - October 25: Austria, Belgium, Bulgaria, Croatia, Czech Republic, Denmark, Estonia, Finland, French West Indies, Greece, Hungary, Ireland, Italy, Latvia, Liechtenstein, Lithuania, Luxembourg, Macau, Malta, Netherlands, New Zealand, Norway, Poland, Portugal, Reunion Island, Romania, Russia, Slovakia, Slovenia, South Korea, Spain, Sweden, Switzerland, Taiwan and Thailand.
- November 1: Albania, Armenia, Bahrain, Colombia, El Salvador, Guam, Guatemala, India, Macedonia, Malaysia, Mexico, Moldova, Montenegro, Saudi Arabia, Turkey and United Arab Emirates.
Following that November 1 round of launches, the iPhone 5s and iPhone 5c will be available in over 60 countries, putting Apple well on its way to reaching its stated target of availability in 100 countries by the end of the year.