Apple Adds 'Tips and Tricks' Guide for iPhone 4s, 5c and 5s to iPhone Website
Apple has added new 'Tips and Tricks' sections to its iPhone marketing websites, giving new and old iPhone users a handy guide to the new features of iOS 7 and the new iPhone models.
The three pages, one each for the iPhone 4s, 5c and 5s, include sections about photography, swipe gestures, FaceTime, Maps, Siri, Calendar, Music, Mail, Safari, AirPlay and Wireless, Settings, Compass, and Find My iPhone.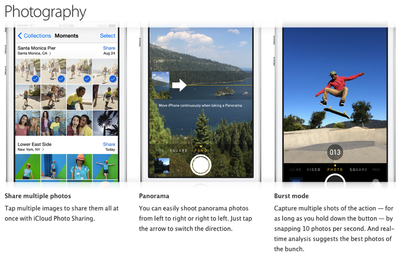 The pages, which are linked at the bottom of every iPhone marketing webpage on Apple.com, appear to be something of a quick start guide, complimenting the more in-depth iPhone User Guide.