Djay and Vjay Updated for iPhone 5s, 64-Bit A7 Processor 2-4 Times Faster for Some Tasks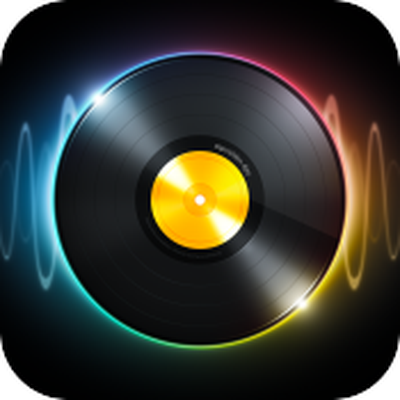 Three days after the iPhone 5s went on sale, Algoriddim has updated its Djay and Vjay apps with 64-bit support, including new features that are only possible with the A7 processor.
For the realtime video-mixing app Vjay, the most processor-intensive task has always been decoding two videos simultaneously. For prior iPhones, the Algoriddim team needed to use a number of tricks and optimizations to get the process to work, and the resolution was degraded. With the iPhone 5s and the 64-bit A7 processor, decoding speed is twice as fast as before, and the iPhone 5s can process two full 720p HD video streams. The app can also export HD video over AirPlay in real time with zero latency.
The new version of Djay now offers a new Harmonic Match feature that can analyze the musical key of a song in realtime and then transpose the key to ensure that transitions from one song to another match musically. This sort of realtime analysis and transposing simply wasn't practical with prior iPhones, Algoriddim told MacRumors -- analysis might take 10 to 15 seconds and the phone simply didn't have the horsepower to do realtime transposing of keys without risking dropouts of audio.
Because the A7 processor is so powerful, Algoriddim CEO Karim Morsy explained, its programs can spend processing cycles on a smoother user interface and better visual effects. He told us that the
Djay
and
Vjay
programming teams were able to 64-bit compatible versions of the apps just three days after the iPhone 5s went on sale largely because of Apple's excellent developer tools.
The teams use a shared codebase between Algoriddim's iOS and Mac apps, and code that had been written previously for the 64-bit versions of the Mac apps was able to be transitioned to iOS with a relatively minimal amount of effort. They were able to get 64-bit versions running in the Xcode iOS simulator and when the iPhone 5s hardware was released on Friday, the team was able to get a version of the software -- complete with new iPhone 5s-only features -- ready for a public release on Monday.
Morsy explained that because Apple's Xcode tools allow code to be moved from desktop to mobile, its development cycle was dramatically shortened. "Anything we develop on one platform, the code can be reused on other platforms," Morsy told MacRumors. "Our strength is a code base shared across three platforms, and it's a key reason we are successful on Apple's app ecosystem."
Djay is available on the App Store for Mac, iPhone and iPad. [Direct Links: Mac, iPhone, iPad]
Vjay is available on the App Store for iPhone and iPad. [Direct Links: iPhone, iPad]