Detailed Video Showing iPad 5 Physical Changes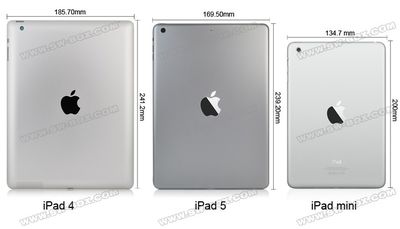 Chinese parts supplier sw-box.com has posted a video and photos of the upcoming the slate-gray enclosure of the upcoming iPad 5.
iPad 5 parts have been floating around for a number of weeks with other videos also showing the new enclosure. This latest video does a good job detailing the physical differences between the iPad 4 and iPad 5.
As shown in the video, the iPad 5 will adopt a similar design to the currently shipping iPad mini. The new iPad is expected to debut in October.