Photos of Claimed Gold iPad Mini with Touch ID Fingerprint Sensor Surface
Following the emergence last week of new photos that appeared to show the rear shell of the next-generation iPad mini in Apple's new "Space Gray" color, new photos of an alleged "gold" model with a Touch ID fingerprint sensor have surfaced on Chinese website Zol.com.cn [Google Translate] (via Nowhereelse.fr [Google Translate]).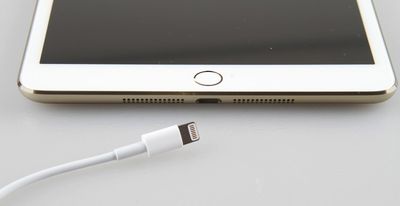 Specifically, the first photo of the device shows the lower half of the device from front, which appears to reveal a metal ring around the home button, much like the recently released iPhone 5s. The second photo from the set shows the tablet from the rear, revealing a gold finish similar to that of the gold iPhone 5s.


We do, however, have some concerns over the legitimacy of the images, as the staged environment lacking much context could be indicative of these simply being high-quality renderings rather than actual photos. Suspicions are also raised by the fact that this device appears to be fully assembled, which is a far more advanced state than has been seen before, as until now only various part leaks have surfaced.
Apple is expected to unveil its second-generation iPad mini with Retina display and fifth-generation iPad at a media event within the next month or so, although a report from earlier yesterday indicated that the next-generation iPad mini may not ship alongside the new full-size iPad.