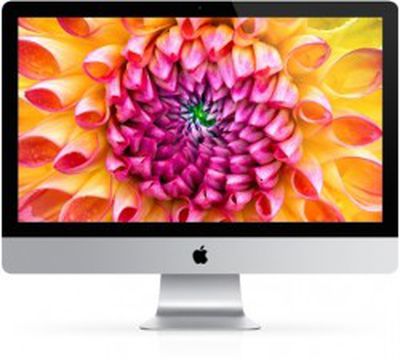 Following today's launch of updated iMacs, Apple has released an iMac (late 2013) EFI Update 2.1 for the new machines.
This update is recommended for iMac (late 2013) models. This update addresses an issue which may cause a black screen to appear when installing Windows 7 or Windows 8 using Boot Camp Assistant if both an external optical drive and USB thumb drive are connected to the system. This update also ensures that the system will boot by default into OS X after installation of Windows 8.
The 8.7 MB update requires OS X Mountain Lion v10.8.4 (12E4022) or later, suggesting that at least some new iMacs may need to be updated with the current OS X 10.8.5 upon delivery.
Apple's new iMacs include Intel's latest Haswell processors, improved graphics, faster PCI Express-based flash storage options, and the support for the new 802.11ac Wi-Fi standard making its way into the company's Mac products. The 21.5-inch model begins at $1299, with the 27-inch model starting at $1799.