Apple Pulls Apple TV 6.0 Update Following Reports of Bricking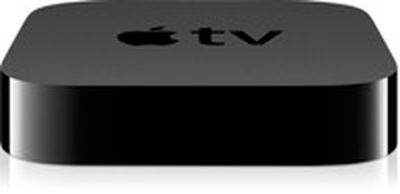 Apple today pulled the Apple TV 6.0 update that it released on Friday, following multiple reports on Apple's support forums stating that the update caused several critical errors for users. MacRumors forum members have also experienced a slew of problems with the software. From a forum member:
Bricked after update. Finally found micro USB cord, hooked up to iTunes and said it was restored. Said to connect to the TV. Hit ok and the light instantly started flaunt again. Same graphic on TV screen to reconnect to iTunes. Went through this three times and no love.
While some devices were bricked, rendering them completely unusable, others experienced Wi-Fi connection issues and other problems that necessitated an iTunes restore. Restoring requires a micro USB cable to connect the Apple TV to a PC or Mac with iTunes.
The update, which brought features like iTunes Radio, AirPlay from iCloud, and iTunes music purchases, seems to have disappeared from the Apple TV last night. Users that have 5.3 installed on their Apple TVs no longer have the option to install the 6.0 software.
Apple has yet to release a statement on the issue and there is no word on when the software might reappear.