Apple TV Software Update to Arrive Alongside iOS 7 on September 18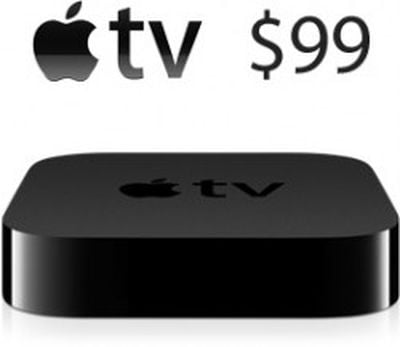 As noted late last week, Apple will indeed be releasing a major software update for the Apple TV in the near future. While that update was not mentioned at yesterday's media event, it will be arriving next week on September 18, the same day Apple is scheduled to release iOS 7 to the public, reports AllThingsD.
The new report repeats the previous observation that a notable new feature in the software update will be a change to allow purchased content from the iTunes Store to be played directly on Apple TVs that do not own the content. This is a change from the current system which requires users to load the content onto mobile devices for playback on an Apple TV via AirPlay.
The one new feature I'm aware of is a tweak to Apple's Airplay system. I didn't do a great job of explaining this before, so here's another stab: The new software will allow people who have purchased content from Apple's iTunes store to play that stuff on other people's TVs, via its Airplay system.

The key part is that they will be able to tell an Apple TV box they don't own to stream the media they do own, directly from the cloud. That's a change from the current system, which requires users to download stuff to their iPhones and iPads and fling it to the TV from there. It also echoes the way Google's new Chromecast device works.
While Apple did not debut a new model of the Apple TV at yesterday's iPhone media event, the company has made numerous updates to the device, including the recent addition of new apps for Vevo, The Weather Channel, the Disney Channel, the Smithsonian Channel, and more. Currently, the Apple TV retails for $99 and is sold through Apple's online and traditional retail stores.