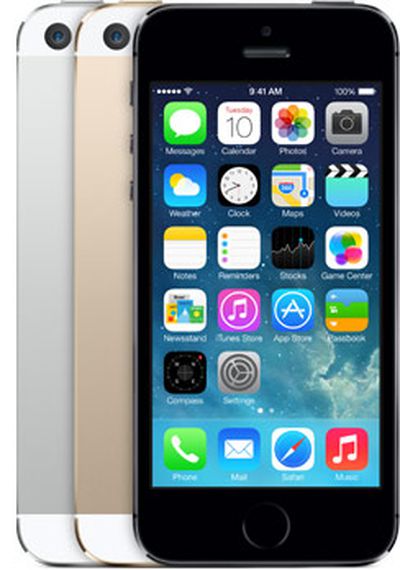 During today's iPhone event, Apple announced that customers would be able to pre-order the colorful iPhone 5c beginning on September 13, but there was no pre-order date given for the iPhone 5s.
Instead, Apple supplied only a September 20 release date for its flagship phone, which means the iPhone 5s will not be able to be pre-ordered ahead of time. Customers who wish to obtain an iPhone 5s on release day will need to visit an Apple Store or brick and mortar carrier store to purchase the phone.
Apple will, presumably, begin accepting online orders for the iPhone 5s on September 20, but waiting in line will almost certainly be necessary to get a phone in-hand on the release date.
Apple's iPhone 5s comes with a 64-bit A7 processor, a Touch ID fingerprint sensor, and new camera enhancements. It will ship with iOS 7 and can be purchased in three colors, including "space gray", white, and gold. The 16GB version of the iPhone 5s will cost $199 with a 2-year contract and $649 unlocked and contract free.