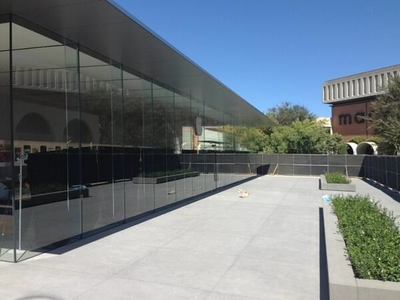 A number of new photos have been published of the
upcoming glass-enclosed Apple Store
at the Stanford Shopping Center in Palo Alto, California.
ifoAppleStore
shared the below image
of the store, which faces a pedestrian plaza and sports a new store architecture designed for long but shallow spaces.


According to ifoAppleStore, the new location may open on September 14th, ahead of the expected launch of new iPhone models. The site also shared an image of the front of the nearly-completed store.
The store's new design is also scheduled for use in new stores in Portland, Oregon and Aix-en-Provence, France.
Update: Apple has announced that the new Stanford store will be opening this Saturday, September 7 at 10:00 AM.