Apple has updated its iTunes Festival London 2013 app for iOS, adding video streaming. The update comes as Apple prepares to launch the Festival event, which begins on Sunday, September 1 with a performance from Lady Gaga.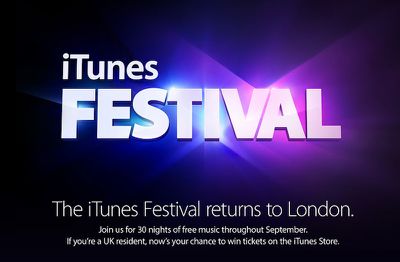 The annual iTunes Festival features 30 nights of concerts at The Roundhouse in London. Performers like Justin Timberlake, Thirty Seconds to Mars, and Jack Johnson are among the headliners, with more than 60 acts total performing at the venue.
Concerts will be broadcast via the iTunes Festival London 2013 app and will also be available on a dedicated iTunes Festival Apple TV channel. Apple is also expected to release a series of live EPs from the show as it has done in past years, and six free songs were distributed yesterday through the company's Apple Store app.
iTunes Festival London 2013 is a universal app that can be downloaded from the App Store for free. [Direct Link]