iPhone 5C Rear Shell Subjected to Scratch Tests, Caliper Measurements
Taiwan's Apple Daily has posted a new video [Google translation, via iPhone Hacks] showing a hands-on overview of the plastic rear shell of Apple's "iPhone 5C". While the shell has been seen a number of times in photos and a few videos, Apple Daily highlights the durability of the shell while also taking measurements of the part with a digital caliper. Assuming the part is a legitimate back shell sourced from Apple's supply chain, the report offers a few additional details about what to expect from the iPhone 5C.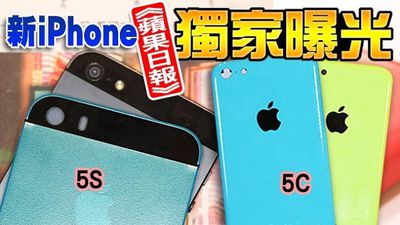 In the durability tests, Apple Daily placed the shell in a plastic bag with a key and some coins before shaking the bag vigorously, then removing the items and attempting to directly scratch the shell with the key. While the video is somewhat blurry at times, the accompanying article notes that there were no visible scratches on the shell. According to sources, the shell scores a high "8H" rating on the pencil hardness test.


Based on caliper measurements, the iPhone 5C measures 124.55 mm tall x 59.13 mm wide, in line with case makers' design drawings showing it slightly larger than the iPhone 5/5S due to the thicker plastic shell. Apple Daily measure the thickness of the device at 8.98 mm compared to 8.50 mm in the design drawings, but Apple Daily has paired the shell with a front panel that sticks out somewhat from the rear shell and it is unclear if that panel is seated correctly to provide accurate measurements.


The report also includes an image of an iPhone 5S rear shell showing the pill-shaped window for the rear camera's dual-LED flash. The shell is blue in color, but appears to have some sort of coating applied to it. Another blue iPhone 5S shell also appeared in photos today, although its authenticity is also very questionable.