Apple Bought Matcha for Its Content Recommendation Algorithms
Earlier this week, news broke that Apple acquired video discovery and recommendation startup Matcha.tv, a service designed to aggregate popular content from streaming video sites like Netflix, iTunes, Hulu, and Amazon Prime to offer its users a list of content available across all of the services.
Details on the purchase have been scarce, but TechCrunch has provided some new information on why Apple decided to buy Matcha, pointing to its video recommendation algorithm as the reason behind the acquisition.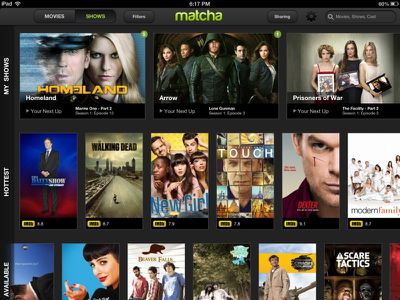 According to TechCrunch's sources, Matcha managed to hit the user engagement sweet spot, delivering the "right content to the right users" and outperforming competing apps like Dijit and Squrl. Before being shut down, Matcha was ranked as one of the top 15 apps in the Entertainment section of the App Store charts and was experiencing a sharp rise in user growth.
It was Matcha's user acquisition and user engagement strategy that Apple was interested in, according to one of our sources, since the acquisition happened just after Matcha had completed a round of vigorous A/B testing and had "found the answer" to rapid user growth and time spent in app. Matcha's pairing algorithms that drove the right content to the right users simply worked best of any other apps competing in that space, the source affirms.
Matcha was originally purchased back in May, before its recommendation site was shut down and its app was pulled from the App Store. It was also reportedly acquired for $10 to $15 million, rather than $1 to $1.5 million as was originally reported.
While Matcha's expertise aggregating recommendations from an array of content sources might immediately link its talents to the Apple TV, its notable content delivery algorithms could have a far broader application to facilitate improved recommendations and better content discovery across a number of Apple's products, including the App Store.