During an internal town hall event earlier this week, Microsoft CEO Steve Ballmer and COO Kevin Turner spoke to employees about the recent $900 million writedown the company took for the Surface RT, reports The Verge.
"We built a few more devices than we could sell," said Ballmer, in reference to slow Surface RT sales. Ballmer also went on to say that the company isn't happy with its Windows sales, either. "We're not selling as many Windows devices as we want to."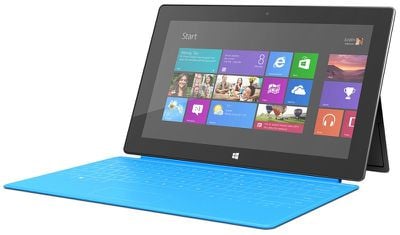 Microsoft has been heavily marketing the Surface RT as an iPad competitor in a series of negative advertisements that highlight the Surface RT's multitasking capabilities, its accessories, and its low price.
Earlier this month, Microsoft was forced to drop the price of its Surface RT tablets by $150, making the base price for the 32 GB tablet just $349, or $449 with a Touch Cover included. Despite the slow sales of the Surface RT, Microsoft is pushing ahead with plans for a second generation tablet.