According to electronics buyback site Gazelle.com, while Google's newly introduced Nexus 7 has proven to be a popular upgrade choice for users who already own the current version of the tablet, it isn't attracting iPad owners.
The site told TechCrunch that after the new Nexus 7 was unveiled, there was a 333 percent increase in the number of Nexus 7 trade-ins compared to the same day last week, marking Gazelle's biggest Nexus 7 trade-in day to date. In the days ahead of Google's announcement, the site saw a 442 percent increase in the number of trade-ins.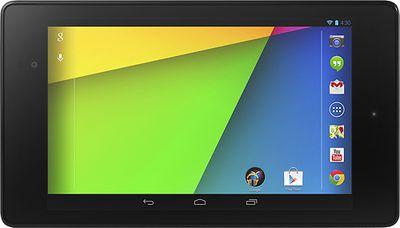 The Nexus 7 trade-in activity spiked so high that it made up nearly a quarter of all trade-ins for non-iPad tablets since the site began accepting them earlier this year.

Wednesday, the day Google made its announcement, was also the biggest Nexus 7 trade-in day at Gazelle to date, beating the next biggest day by 380 percent. That previous record was set when the new Nexus 7 leaked on July 17, which clearly prompted early adopters to take advantage of a small head start ahead of the big reveal.
In comparison, Gazelle did not see any notable increase in iPad trade-ins during the Nexus 7 launch day, suggesting that the newly introduced tablet isn't as appealing to iPad owners. This is somewhat unsurprising given the "lock-in" that Apple's iOS ecosystem exhibits. During Tuesday's third quarter earnings call, Tim Cook spoke about Apple's efforts to get buyers into the iOS ecosystem, saying "the stickiness of the platform is huge and it's great for customers."
The updated Nexus 7 offers a number of impressive components that give it a leg up over Apple's own 7.9-inch iPad mini, including a 1.5GHz quad-core processor, 2GB of RAM, a nine hour battery life, and a $230 price tag.