Following the February closure of Impossible Studios, Chair co-founder Donald Mustard revealed during a podcast (via IGN) that the Infinity Blade Dungeons project the studio was working on has now been officially canceled.
"When the studio that was working on [Dungeons] was closed, the game was canceled. That's really all I can say," he said.
Infinity Blade Dungeons made its initial debut at an Apple event in March of 2012, where the third generation iPad was introduced. The game, which was said to be a dungeon crawling version of Chair's hit action role-playing title Infinity Blade, was delayed until 2013 in October and then delayed again indefinitely in February 2013.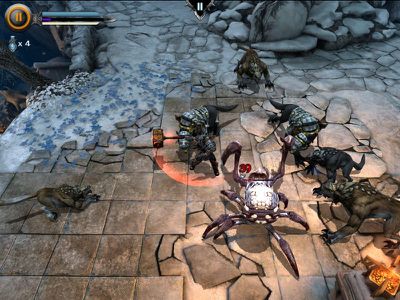 According to Mustard, the cancellation of Infinity Blade Dungeons is not the end for the Infinity Blade series overall. "There's more we at Chair are totally planning to do in the Infinity Blade universe," he said. "More games, more books, maybe even other products. And we are very excited about that."