Epic Announces Closure of Impossible Studios, 'Infinity Blade: Dungeons' Put on Hold
Epic Games' Infinity Blade: Dungeons was first announced in March of 2012, as a demo game on the third generation iPad. The game was designed by Epic but handed over to Impossible Studios, a new division housing ex-employees of Big Huge Games.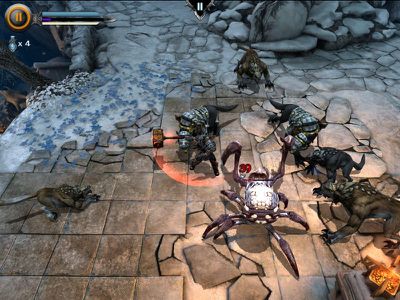 Hints of trouble first appeared in October of last year, when the game was delayed until 2013. As of today, Infinity Blade: Dungeons has been put on hold indefinitely, as Epic Games has decided to shut down Impossible Studios. Epic Games founder Tim Sweeney announced the news this afternoon:
We're closing Impossible Studios.

When former members of Big Huge Games approached Epic last year, we saw the opportunity to help a great group of people while putting them to work on a project that needed a team. It was a bold initiative and the Impossible folks made a gallant effort, but ultimately it wasn't working out for Epic.

This means that Infinity Blade: Dungeons is now on hold as we figure out the future of the project.
Epic Games is planning to give each Impossible Studios employee three months of severance pay and is offering the option to form a new company with the Impossible Studios name.