Carriers Are Not Throttling iPhone and iPad Data Speeds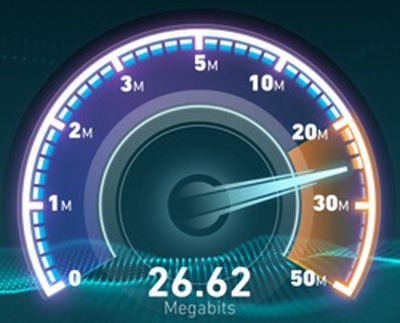 Following yesterday's claim that three out of four major carriers in the U.S. throttle iPhone and iPad data speeds, AnandTech has investigated the issue and determined that the original assertion, which has since been deleted, is untrue.
Apple doesn't limit cellular data throughput on its devices — there's both no incentive for them to do so, and any traffic management is better off done in the packet core of the respective network operator rather than on devices. Sideloading tweaked carrier bundles isn't going to magically increase throughput, either.
According to the site, which offers a thorough technical examination and debunking of the original claim, neither Apple nor the accused carriers arbitrarily cap the User Equipment speed category or throttle device data speeds.
For example, AnandTech points out that the AT&T file that was used as evidence that the iPhone 5 was being capped at HSDPA Category 10 (14.4Mbps) was actually only applicable to the iPhone 4S, which, unlike the iPhone 5 (Category 14), is only capable of a Category 10 downlink, and then goes on to refute additional claims as well. The post ends with another reiteration that Apple is not, in any way, limiting its devices.
Again, there's no reason for Apple to want to arbitrarily limit their devices, and the reality is that they don't, at all, on any version of iPad or iPhone or in any of the carrier bundles they've distributed for network operators. If anything, Apple has long been one of the few handset vendors who initially understood the importance of limiting annoying operator customizations. The Carrier Bundles are quite literally the only place in the entire OS they have indirect access (through Apple) to toggles they can play with.
For the technically inclined, AnandTech's full explanation is well worth reading.