iPhone 5S Display Rumored to Carry Twice as Many Pixels as iPhone 5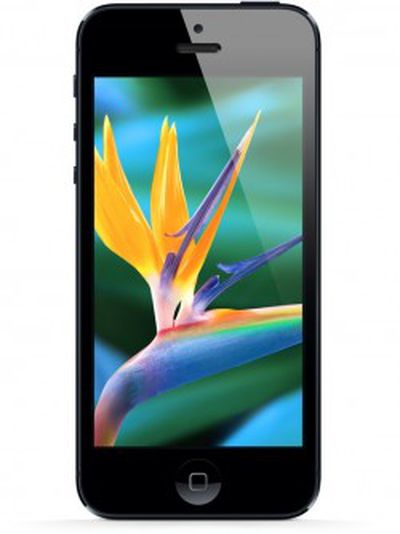 Chinese site WeiPhone.com reports [Google translation, via Unwired View] that Apple will make a significant change to the display of the iPhone 5S, doubling the number of pixels to roughly 1.5 million. The device will reportedly also see a narrower bezel, although it is unclear exactly how that would be achieved.
According to sources, iPhone 5S (or iPhone 6) or to have a more narrow screen frame, is now preparing, will ship in September. In addition, the product also has a screen 1.5 million pixels, compared to nearly 730,000 iPhone 5 the number of pixels, if not the screen size continues to increase, the resolution will be greatly improved.
The report does not specify how Apple would achieve a doubling of pixels in the iPhone 5S display, and any potential solutions would appear to have significant drawbacks.
One possible method would be to increase the iPhone 5's pixel density by a factor of 1.5 in each dimension, yielding a 1704 x 960 display which would include 1.6 million pixels at a density of approximately 489 pixels per inch (PPI). Scaling existing content to the higher-density display would, however, be imperfect given the fractional multiplier.
One major argument against the possibility of a resolution increase for the iPhone 5S is the fact that Apple just underwent a resolution change last year with the iPhone 5 and fifth-generation iPod touch. That shift has required app developers to tweak their apps to support the taller display, a burden that Apple would surely prefer not to repeat just a year later. The previous change for the iPhone display was the move to a Retina display for the iPhone 4, yielding an interval of a little over two years between that change and the taller display of the iPhone 5.
The claim of a higher-density display for the iPhone 5S also conflicts with a number of other rumors regarding the device, which have indicated the device will use the same display found in the iPhone 5. WeiPhone's claim of a narrower bezel for the iPhone also seems to conflict with Apple's existing pattern of maintaining a body design for two generations before making significant changes. Rumors have so far indicated that Apple will be continuing that pattern this year with an "iPhone 5S" focused on internal upgrades rather than an all-new "iPhone 6", regardless of what the device is ultimately called.
WeiPhone's forums are a fairly frequent source of Apple rumors, although the site itself does not frequently report rumors, making it difficult to determine a track record. But while some have believed that Apple needs to make further improvements to its displays while competitors such as Samsung's Galaxy S4 with its 1920 x 1080 display at 441 PPI have made their own advancements, there has been little sign that Apple is making such plans for its next-generation iPhone.