WeiPhone
By MacRumors Staff
WeiPhone Articles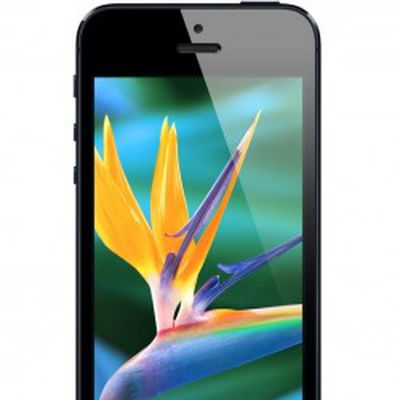 Chinese site WeiPhone.com reports [Google translation, via Unwired View] that Apple will make a significant change to the display of the iPhone 5S, doubling the number of pixels to roughly 1.5 million. The device will reportedly also see a narrower bezel, although it is unclear exactly how that would be achieved.According to sources, iPhone 5S (or iPhone 6) or to have a more narrow screen frame,...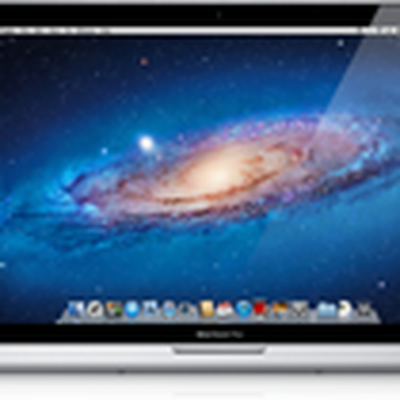 Earlier today, a Chinese forum post on Weiphone claimed to have the specs for the new 13" MacBook Pro revision. Disappointingly, the changes were minor with no evidence of a new design or the use of any high resolution Retina display. The original poster has since edited his post with additional claims for the 15" MacBook Pro update. The specs listed include: New Macbook Pro 15 inch: i7...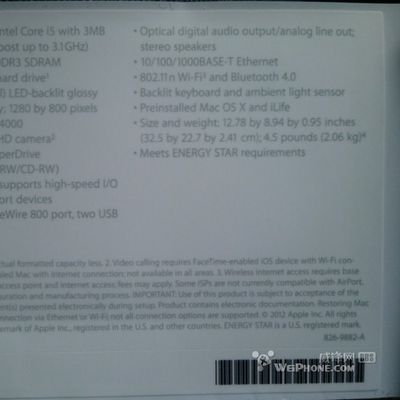 A photo posted to Chinese forum Weiphone claims to reveal the specs for an upcoming 13.3" MacBook Pro revision from Apple. The specs show only minor improvements to the 13.3" MacBook Pro model with the addition of a 2.5GHz Ivy Bridge processor along with the Intel HD Graphics 4000 GPU. The image also reveals the addition of Bluetooth 4.0 and the faster USB 3.0 standard to the Mac laptop...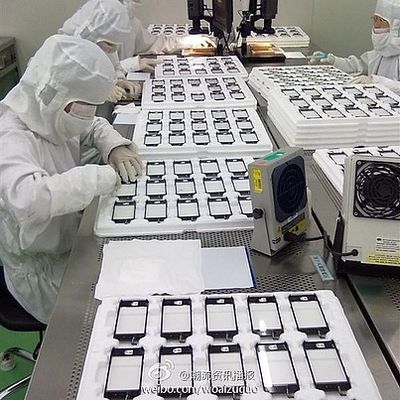 Yesterday, as part of a report detailing a rumored timeframe for iPhone 5 pre-order and launch dates, 9to5Mac included an image of what appears to be an iPhone display assembly production line that had been posted to Chinese microblogging site Sina Weibo. The photo was also posted to the forums at Chinese site WeiPhone.com with a different watermark, so it is unclear what the original source of...