Apple's Tight Control Over Components Keeping iPhone 5 Repair Costs High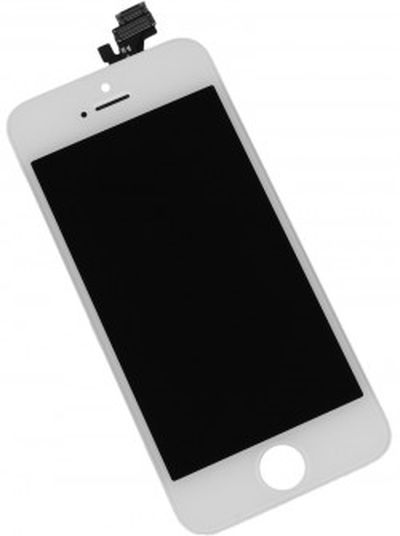 MarketWatch takes a look at the state of the repair industry for the iPhone 5, noting that costs for display replacements remain very high eight months after the device's launch in the United States. The report points to Apple's tight control over components as being the major contributor to high costs, even as the device's new design makes it simpler to replace the display than on previous models.
There is a tight control on iPhone 5 components in the market, [repair firm iCracked founder AJ] Forsythe says. "Market forces determine the price," he says. "Apple sells about 300,000 iPhones a day and, as the repair market grows, prices will get lower."

"Apple controls everything from the manufacturing to the gear for the iPhone 5," says Jeff Haynes, editor at deal site TechBargains.com. As the iPhone 5 is larger than the 4, the cost for replacement parts rises, he says.
The display is the most frequently cited repair item on the iPhone, given the frequency with which users break the glass front of the device, and it is also the most costly component.
For the iPhone 4S, repair firm iFixit currently sells the display assembly for $95, with users needing to follow a difficult 37-step guide to perform the repair. On the iPhone 5, iFixit is charging $200 for the corresponding part, with the white version not even available at this time. But for those who can get their hands on the part, the replacement process requires only a 23-step guide judged "moderate" in difficulty.
The report notes that many repair firms have even not yet begun offering iPhone 5 display replacements, due to both the shortage of parts in the market and the high costs. Apple itself frequently performs repairs by swapping out the user's device, then putting the damaged device through a refurbishment process and reselling it at a discounted price.
Recognizing the prevalence of accidental damage issues with its mobile devices, Apple rolled out an AppleCare+ extended warranty plan alongside the iPhone 4S in October 2011. The $99 plan extends warranty coverage to two years and includes coverage for up to two incidents of accidental damage with $49 deductibles. The plan is not, however, universally available throughout Apple's global sales footprint yet.
Apple is said to be planning to revamp its AppleCare offerings later this year, with Apple reportedly moving to perform more repairs on iPhones rather than simply swapping them out. The company is also said to be transitioning AppleCare into a subscription agreement that would cover multiple devices owned by a customer, rather than having to purchase coverage separately for each device.