U.S. Department of Defense Approves iOS 6 Devices for Military Networks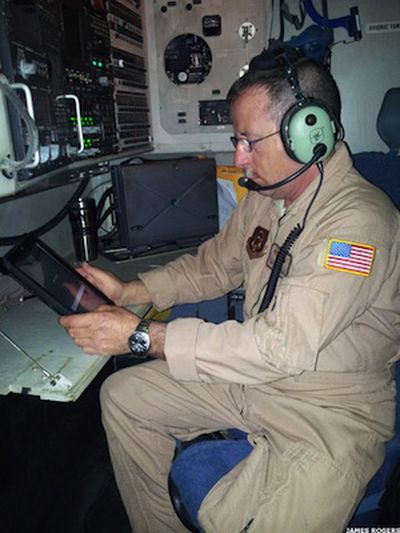 Following a report from earlier this month indicating that the U.S. Department of Defense was preparing to approve Apple devices running iOS 6 for use on military networks, Bloomberg now reports that the department has officially issued the authorization, opening the door for greater use of Apple's products.
The Defense Department said in a statement today that it has approved the use of Cupertino, California-based Apple's products running a version of the iOS 6 mobile platform.

The decision eventually may spur a three-way fight for a market long dominated by Waterloo, Ontario-based BlackBerry. The Pentagon on May 2 approved Suwon, South Korea-based Samsung's devices, as well as BlackBerry 10 smartphones and BlackBerry PlayBook tablets.
The report notes that out of more than 600,000 mobile devices used by the Defense Department, only about 41,000 of those are Apple products, with most of those not connected directly to the military's networks. With the new approvals, Apple and Samsung are expected to eat into BlackBerry's roughly 75% share of mobile devices within the agency.
As noted in the report earlier this month, the Department of Defense's approval of iOS 6 devices for sensitive applications is expected to have impact beyond the military, with other businesses requiring strict security standards becoming more likely to embrace Apple's products.
Pentagon approval for iOS 6 devices comes just as The Street reports that the U.S. Air Force is expecting to save more than $50 million over ten years following last year's decision to replace thousands of pages of flight manuals with iPads.
"By removing all that paper, [Air Mobility Command] will capture about $750,000 in fuel savings [annually] just based off the decreased weight," said [electronic flight bag program manager Major Brian] Moritz.

Removing the need to print and distribute thousands of flight manuals, however, equates to an even greater cost saving. "It comes out to just over $5 million a year," noted Moritz. "With fuel savings, it comes out to $5.7 million annually in pure cost. When you look at $5.7 million a year, over 10 years, that's well over $50 million."
The Air Force is not the only group switching to iPads to replace traditional flight bags used by pilots, as a number of commercial airlines have also begun transitioning to the technology in order to reduce weight and therefore fuel costs, as well as lighten loads for the pilots themselves.
Update: Apple has provided a comment on the Pentagon approval to AllThingsD:
"With iPhone and iPad being tested or deployed in almost every Fortune 500 company, Apple continues to scale across enterprise with nearly 30,000 companies globally developing and distributing iOS apps for corporate use by their employees," Apple spokeswoman Trudy Muller told AllThingsD. "The FIPS 140-2 certification and STIG approval demonstrate our ongoing commitment to deliver a secure platform to our enterprise and government customers around the world who deploy iOS devices on their networks."
(Photo: James Rogers/The Street)