During today's second quarter earnings release, Apple revealed that it continues to see high revenue growth in China, with an increase to $8.2 billion or 8 percent year-over year with Apple's Chinese retail stores included. Greater China (without the retail stores included) represented 18.8% of Apple's total overall revenue, down slightly from 19.5% in the same quarter last year.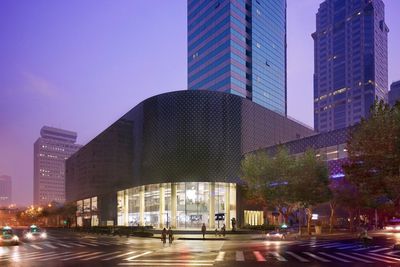 According to Apple CFO Peter Oppenheimer, iPad sales more than doubled year-over-year in Greater China, and Apple is delighted with the adoption rate of the iPad in emerging countries.
When asked about China's single digit growth and the fact that Apple is not China's largest carrier, Cook reiterated that Apple saw significant growth during Q2.
Greatest quarter for China ever, $8.8 billion including retail stores, up 11% year on year. Same as Apple's growth. Highlights included iPad growing 108% y/y, new records for sell through for iPad and iPhone. Significant y/y timing differences related to iPhone.

Last year, increased channel inventories by 2.6 million. 1.6 of that occurred in Greater China. If you look on a sell through basis, Greater China was up approximately 18%.

Going forward, we see a significant opportunity in China. It's a great market. Expect to double number of stores from 11 to 22 in less than 2 years. Added 8k iPhone point of sales to 19k. Have a plan to add more and further grow our distribution. This is too low currently.

Innovating in our online store there, adding different functionality to the store. China has an unusually high number of first time smartphone buyers. We've seen significant interest in iPhone 4 there and recently made it even more affordable to make it more attractive to those first time buyers.
China has become an increasingly important market for Apple. Earlier this year, Tim Cook visited China where he met with both government officials and representatives from China Mobile to discuss Apple's growth in the country.
Apple currently operates 11 stores in the Greater China area with plans to double the number of locations over the next two years.
The above quote is from a rough transcript of the earnings call