More Claims of 'Delays' for iPhone 5S Over Fingerprint Sensor Issues
Earlier this month, KGI Securities analyst Ming-Chi Kuo reported that various production issues will likely result in launches of Apple's iPhone 5S, lower-cost iPhone, and second-generation iPad mini coming somewhat later than many observers have been expecting. In particular, Kuo claimed that issues with color coatings for the fingerprint sensor said to be included on the iPhone 5S are likely to push back that device's launch from a June/July timeframe to perhaps September or later.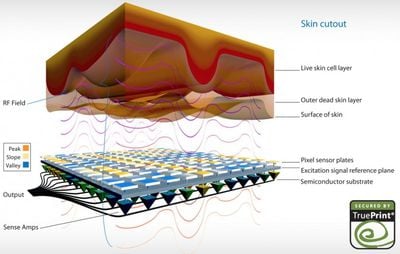 Reuters
today
published a new report
highlighting how Apple's suppliers are working hard to reduce their reliance on Apple as uncertainty about demand for Apple's products presents challenges for these companies. As part of the report,
Reuters
shares word from Apple's iPhone suppliers painting a nearly identical picture to that shared by Kuo earlier this month.
Supplier sources in Japan and Taiwan, home to dozens of Apple suppliers, said they initially expected mass-production of the next iPhone to begin in June.

That date may have begun to slip beyond June, the sources said. The phone, widely referred to as the iPhone 5S, is expected to include new features such as a fingerprint sensor. A supply chain source in Taiwan said Apple was trying to find a coating material that did not interfere with the fingerprint sensor, and this may be causing a delay.
Regarding Apple's lower-cost iPhone, a Japanese supplier informed Reuters that "small-scale production" of displays for the device will begin in May, with mass production beginning the following month. As has been reported by other sources, Reuters' sources claim that the lower-cost iPhone will use the same 4-inch display as the iPhone 5S, but lack the fingerprint sensor and use a plastic casing.