Kevin Lynch Reportedly Heading Up Team of iPod Engineers, Is iWatch Involved?
French site MacGeneration reports [Google translation] that former Adobe executive Kevin Lynch, who joined Apple as a vice president of Technologies last month, is now heading up a team of engineers with experience designing iPod products.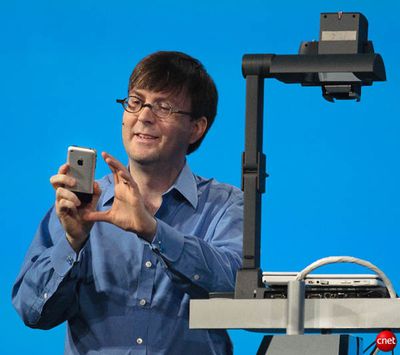 While
MacGeneration
does not know for certain what project the group is working on, the site speculates that Lynch's team may be applying its iPod expertise to Apple's rumored smart watch effort.
Among the names mentioned, we note those of Robert Curtis and Steven Bollinger. The former worked for four years on the iPod firmware, the latter is cited in numerous patents related to Apple's music player and touch screens. Lynch's other recruits have worked on various components of the iPod, from its interface to parts of its system through certain material respects.
Apple's "iWatch" effort is reportedly well underway, with Bloomberg revealing earlier this year that Apple has a team of 100 product designers working on the project. It is, however, unclear exactly how Lynch and his group fit into that team if he is indeed working on the iWatch.
(Thanks for the translation, Arthur!)