Adobe Chief Technology Officer Kevin Lynch Joining Apple as VP of Technologies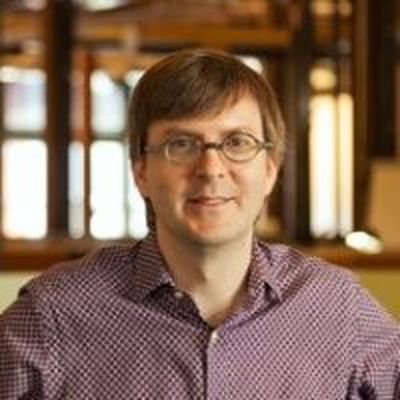 CNBC's Jon Fortt has just issued a Tweet reporting that Adobe Chief Technology Officer Kevin Lynch is leaving the company to join Apple. A second Tweet from CNBC claims that Lynch's departure from Adobe is coming this week.
It is not yet clear what role Lynch will be taking on Apple, but Fortt presumably has a full report coming soon.
Lynch spent ten years as Chief Software Architect at Macromedia before joining Adobe when it acquired Macromedia in 2005. Lynch has been Chief Technology Officer at Adobe since 2008.
In his executive role at Adobe, Lynch occasionally addressed tensions between Apple and Adobe over Flash as Apple chose not to support the technology on its iOS devices and to minimize its presence on the Mac platform. Lynch had expressed disappointment at Apple's "negative campaigning" against Flash, but the two companies have obviously continued to have a working relationship.
Update: Adobe announced Lynch's departure in a filing with the SEC today, though it did not specify where he will be working next.

Item 5.02. Departure of Directors or Certain Officers; Election of Directors; Appointment of Certain Officers; Compensatory Arrangements of Certain Officers.

(b)

On March 18, 2013, Kevin Lynch resigned from his position as Executive Vice President, Chief Technology Officer, of Adobe Systems Incorporated, effective March 22, 2013, to pursue other opportunities.
Update 2: Adobe issued this statement to AllThingsD, saying that Lynch will be going to Apple -- though it doesn't specify what position he will be taking:

"Kevin Lynch, Adobe CTO, is leaving the company effective March 22 to take a position at Apple," an Adobe spokesperson told AllThingsD. "We will not be replacing the CTO position; responsibility for technology development lies with our business unit heads under the leadership of Adobe CEO Shantanu Narayen. Bryan Lamkin, who has recently returned to Adobe, will assume responsibilities for cross company research and technology initiatives as well as Corporate Development. We wish Kevin well in this new chapter of his career."
Update 3: CNBC's Jon Fortt tweets that Lynch will be reporting to Bob Mansfield, Apple's senior vice president of Technologies.