Apple yesterday rolled out another tweak for its iOS App Store, adding age rating icons to the top section of each app's information page. While the ratings have long been included in app details at the bottom of the pages, the new icons are much more prominent to help parents quickly assess whether a given app might be age appropriate for their children.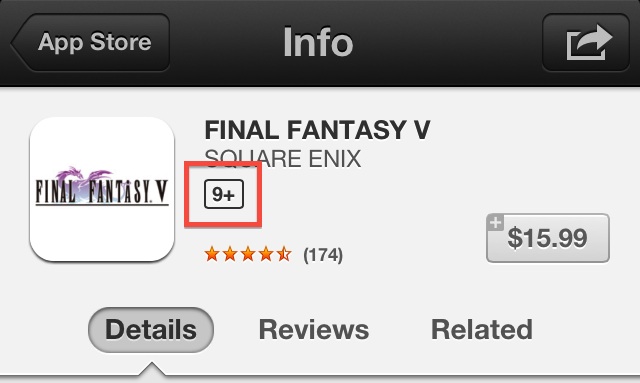 The change comes roughly two weeks after Apple added new
"Offers In-App Purchases"
labels to relevant App Store listings in another effort to make parents and other customers more aware of potential costs involved with apps.