Apple Updates Podcasts iOS App With Custom Stations, Playlists, and iCloud Syncing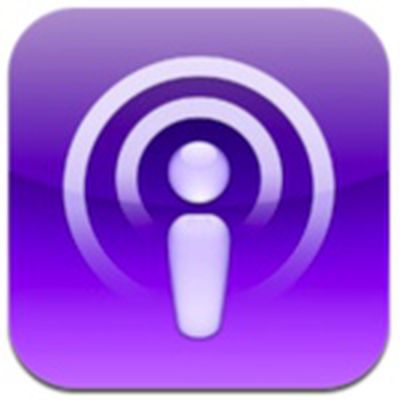 Apple has updated its Podcasts app, adding a much desired iCloud syncing feature along with the ability to create custom stations and On-The-Go playlists.
With custom stations, users can compile their favorite podcasts into lists that will be automatically updated when new episodes are released, and a new option allows listeners to decide whether custom stations begin playing the newest or oldest unplayed episodes.
Podcasts, which was released in June of last year, received significant criticism for its inability to sync with iTunes, a problem that has been remedied with the new update. In its original form, the Podcasts app garnered quite a few negative reviews for its shortcomings, giving the app a two star rating in the App Store. Version 1.2 appears to address many of the issues users had with the app.
-Create custom stations of your favorite podcasts that update automatically with new episodes
-Choose whether your stations begin playing with the newest or oldest unplayed episode
-Your stations are stored in iCloud and kept up-to-date on all of your devices
-Create an On-The-Go playlist with your own list of episodes
-Playlists synced from iTunes now appear in the Podcasts app
-The Now Playing view has been redesigned with easier to use playback controls
-Addressed an issue with resuming playback when returning to the app
-Additional performance and stability improvements
Stations are stored in Apple's iCloud and will be synced across all iOS devices. Playlists created in iTunes now sync with the Podcasts app, and a bug has been fixed that prevented playback from resuming correctly after exiting the app.
Podcasts users may also notice a few changes to the app's interface, which is now similar in style to the native iTunes music app. Apple has done away with the skeuomorphic push-buttons and removed the reel-to-reel player hidden underneath the image for finer controls.


Old design on the left, New design on the right
Podcasts
for the iPad and the iPhone is a free app that can be downloaded from the App Store. [
Direct Link
]