Samsung Confirms Work on Smart Watch Project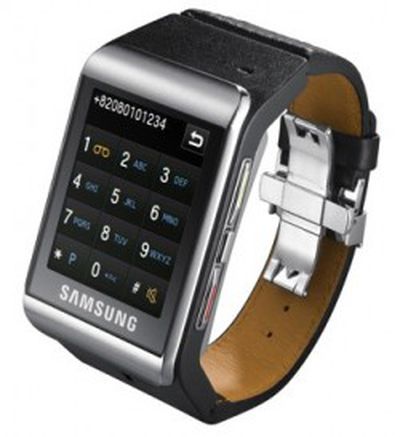 Bloomberg reports that Samsung has confirmed last month's rumors that it is working on a smart watch. With rumors of Apple working on its own "iWatch" project for launch as soon as later this year, it appears that the two rivals will be be going head-to-head yet again as the battle over mobile devices widens.
"We've been preparing the watch product for so long," Lee Young Hee, executive vice president of Samsung's mobile business, said during an interview in Seoul. "We are working very hard to get ready for it. We are preparing products for the future, and the watch is definitely one of them."

Lee had no comment on what features the watch may have, how much it would cost and when it would go on sale.
The report notes that Samsung may be able to offer a pricing advantage over Apple given that it controls its own chip and display production, undoubtedly two of the highest-cost components of a smart watch.
Apple has been reported to have 100 product designers working on its smart watch project, toying with curved glass and considering such features as biosensors and mapping functionality. The watch will also reportedly run a "full" version of iOS, making for easier integration and developer access. Battery life is said to be a challenge for Apple, however, with current prototypes lasting only about two days between charges, roughly half of Apple's goal.
(Photo: Samsung S9110 watchphone)