Samsung Takes 3% Stake in Sharp, Key Supplier of iPhone and iPad Screens
Samsung has paid $112 million for a 3% stake in LCD screen manufacturer Sharp, a key supplier of LCD screens to both Samsung and Apple, reports The Wall Street Journal.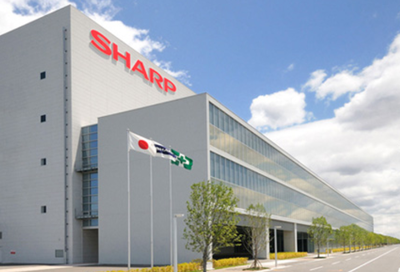 Sharp currently holds the technical lead in the manufacture of large-screen LCD panels, enabling it to produce TV screens bigger than 60 inches at a lower cost than other manufacturers. Despite this advantage, the company has been struggling financially over the last 18 months, laying off 11,000 staff and mortgaging key assets.
Sharp has been desperately seeking external financing to keep itself afloat, having received bank bailouts and receiving a $120 million investment from Qualcomm late last year. Foxconn was also set to make an investment in Sharp, but that deal has fallen apart as Sharp's financial picture has continued to deteriorate.
Sharp supplies LCD panels to both Apple and Samsung, including both iPhone and iPad screens, and a WSJ blog suggests that Samsung may gain priority in future supply deals.
Monex market analyst Toshiyuki Kanayama said a Samsung-Sharp tie-up could "help Sharp to at least raise the efficiency of its panel-producing plant, as it will ship products to Samsung, whereas it had prioritized supplying components for Apple."

Samsung's bid to turn Sharp, once a major competitor, into an ally, shows how serious it is in winning a global battle with Apple for dominance in the lucrative market for mobile devices.
Samsung has been focusing its own screen manufacturing efforts on OLED technology, with analysts observing that closer ties with Sharp would help the company outsource more of its LCD production.