Corning Says Devices With Flexible 'Willow Glass' Displays Unlikely to Appear for at Least Three Years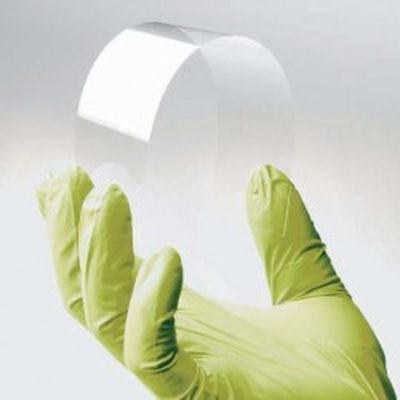 While The New York Times reported earlier this month that Apple is working on a curved glass smart watch that could potentially make use of Corning's recently-announced bendable Willow Glass, Bloomberg now reports that Corning sees a wait of at least three years before devices using Willow Glass displays will be able to hit the market.
"People are not accustomed to glass you roll up," [Corning Glass president James] Clappin said after an event marking the opening an $800 million factory for liquid-crystal-display glass. "The ability of people to take it and use it to make a product is limited."

The Corning, New York-based company is producing the glass and making "a lot of effort" to teach "very big name" customers how to handle the spools, Clappin said, declining to elaborate. The introduction of the glass comes as companies including Google Inc. consider making wearable computing devices.
Clappin noted that Willow Glass may find its way into some simple products as soon as later this year, but that more complex applications such as flexible displays will require substantially more work before they can be brought to market. He also declined to comment on whether Corning had been in discussions with Apple about its rumored smart watch project.
Apple is already a customer of Corning, using the glassmaker's durable Gorilla Glass in its mobile devices. Corning announced its latest Gorilla Glass 3 product last month, offering three times greater scratch resistance and improved strength, and Apple is assumed to be incorporating the new glass into upcoming products.