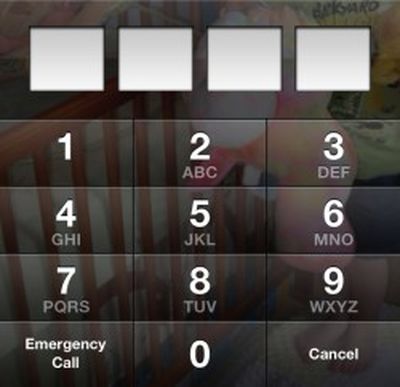 A second iOS 6.1 bug has been discovered that gives access to contacts, photos and more. The vulnerability uses a similar method as the one disclosed previously, though it apparently gives access to more user data when the phone is plugged into a computer.
It was originally posted on the Full Disclosure mailing list. Kaspersky's Threatpost:
Similar to the iPhone's passcode vulnerability, the exploit involves manipulating the phone's screenshot function, its emergency call function and its power button. Users can make an emergency call (911 for example) on the phone and then cancel it while toggling the power on and off to get temporary access to the phone. A video posted by the group shows a user flipping through the phone's voicemail list and contacts list while holding down the power button. From there an attacker could get the phone's screen to turn black before it can be connected to a computer via a USB cord. The device's photos, contacts and more "will be available directly from the device hard drive without the pin to access," according to the advisory.
Apple was expected to fix the lock screen bug in iOS 6.1.2, but that small release
fixed a different bug
. Instead, it appears a fix for at least one of the lock screen vulnerabilities
will be coming in iOS 6.1.3
, currently in the hands of developers.
Update: As noted by iMore and The Next Web, this vulnerability will only allow file access if the device has previously been synced with the computer without a passcode. Plugging the passcode-protected device, even with the bug exploited, into a different computer will simply generate an error message.