Staples Executives Confirm Stores Will Begin Selling Apple Products in U.S.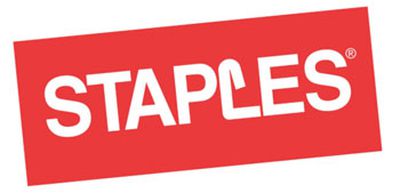 Last month, MacRumors had heard reports that office supply retailer Staples would begin offering Apple products for sale in the United States. Staples already sells Apple products internationally but had been unsuccessful in completing a deal with Apple for the U.S. market.
Tonight, we'd received word that Staples had a meeting today with corporate employees announcing that Apple products were coming to their stores. 9to5Mac has since spotted that Staples executives have taken to Twitter to confirm that a deal with Apple has been finalized and that their stores will begin selling Apple products. Staples Senior Vice President of Global Human Resources confirmed the deal on Twitter (Tweet now deleted).

After Canada, #Apple products are coming to #Staples in US. Great news!
Other Staples employees also took to Twitter to confirm the news, including Strategic Accounts coordinator Erin LaFlamme and Field Services Manager Mike Goggin.
While there's no mention of what Apple products Staples would carry, MacRumors previously heard in mid-January that Staples would carry Apple's full lineup of Macs, iPads as well as the iPhone 5 in their stores.