HBO Now Allows Subscribers to Stream HBO Go to Apple TV using AirPlay
At today's AllThingsD Dive Into Media Conference, HBO's Eric Kessler announced that from this moment forward, HBO subscribers will be able to use AirPlay with the HBO Go app.
"Our longterm goal for Go is to be on all devices all platforms," said Kessler. HBO Go is HBO's streaming service that allows subscribers to watch HBO content on PCs, tablets, and consoles.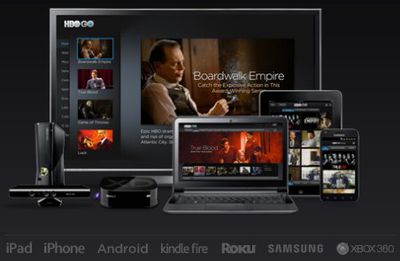 At this time, HBO Go is not available on the Apple TV, but an app is available for the iPad and the iPhone. With today's changes, iDevices are able to stream HBO Go content to the Apple TV using AirPlay, but the two companies are planning to bring a native HBO Go app to the Apple TV.
"We will get on Apple TV as we've said all along," Kessler said.
Currently, the Apple TV only supports streaming content from subscription apps like Netflix and Hulu Plus, but Apple has been making efforts to expand its content offerings.