Apple Captures 20% of PC/Tablet Market in Q4 2012
As with last year, Apple again led the PC market in sales if tablets and traditional personal computers are combined, according to research firm Canalys. In the 2011 holiday quarter, Apple sold 15 million iPads and 5 million Macs accounting for some 17% of the total 120 million units shipped in the fourth quarter of 2011.
For the just-ended fourth quarter of 2012, Canalys estimates that Apple took a greater than 20% share of total shipments, selling 23 million iPads and 4 million Macs. HP and Lenovo were in second and third place, respectively, both selling around 15 million units.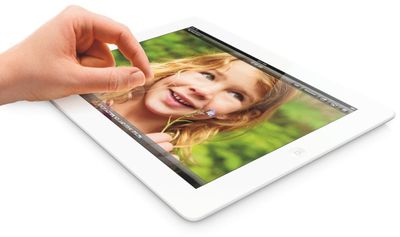 Apple's growth in the pad segment was driven by strong demand for the iPad mini. Its overall shipments, however, were hampered by supply issues. Canalys estimates that the mini made up over half of Apple's total pad shipments, with its attractive price point and compact design leading to significant cannibalization in the iPad range and wider PC market. Despite record shipments, Q4 saw Apple's pad share dip to 49%, becoming the first quarter it has not controlled over half the market. 'Apple timed the launch of the iPad mini well,' said Pin-Chen Tang, Canalys Research Analyst. 'Its success proves there is a clear demand for pads with smaller screens at a more affordable price. Without the launch, Apple would surely have lost more ground to its competitors.'
Canalys says the tablet segment grew by 75 percent year-over-year to 46.2 million global units on the quarter, while notebook sales were flat.
Whether or not iPads and other tablets should be counted as PCs has become a vigorous debate as observers take differing views on how "personal computers" should be defined. But with Apple making the iPad "PC Free" by eliminating the need to sync to a computer via iTunes and increasing numbers of consumers relying on their iPads for everyday computer functionalities such as browsing, email and music, as well as a broad array of apps, lines between the two types of devices are becoming increasingly blurred.
Apple CEO Tim Cook has repeatedly said that he believes the tablet market will eventually be bigger than the PC market.