iPad Drives Apple to Perch Atop List of Top-Selling PC Manufacturers
Late last year, research firm Canalys predicted that Apple might become the world's largest PC manufacturer during the fourth quarter of 2011 if tablets were counted alongside more traditional computers. With the major firms now having reported their sales numbers for the quarter, Canalys has pieced together the numbers to confirm that Apple has indeed taken the lead on the strength of the iPad.
Canalys today announced that Apple, after reporting stellar results, became the leading worldwide client PC vendor in Q4 2011. Apple shipped over 15 million iPads and five million Macs, representing 17% of the total 120 million client PCs shipped globally in Q4. Overall, the total client PC market, including desktops, netbooks, notebooks, and pads grew 16% year-on-year. Excluding pads, the client PC market declined 0.4%.
The report notes that tablets such as the iPad accounted for 22% of PC sales during the quarter, with the Amazon Kindle Fire and Barnes & Noble Nook also contributing to the strong tablet performance.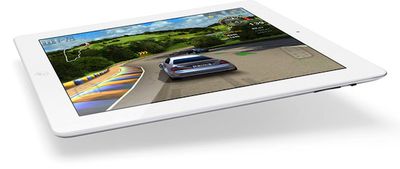 Based on data from Canalys and other research firms, it appears that the iPad would have been able to top the list even without the help of the Mac, which itself achieved record sales during the quarter. Apple sold 15.43 million iPads during the quarter, with Canalys, Gartner, and IDC all pegging non-tablet market leader HP's shipments between 14.7 and 15.3 million units.
Whether or not iPads and other tablets should be counted as PCs has become a vigorous debate as observers take differing views on how "personal computers" should be defined. But with Apple making the iPad "PC Free" by eliminating the need to sync to a computer via iTunes and increasing numbers of consumers relying on their iPads for everyday computer functionalities such as browsing, email and music, as well as a broad array of apps, lines between the two types of devices are becoming increasingly blurred.