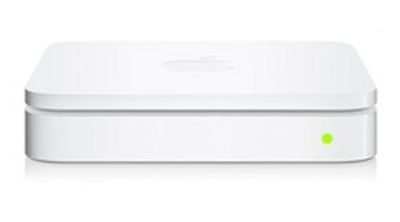 Best Buy is offering Apple's June 2011 Airport Extreme Base Station -- the current model that Apple sells new for $179 -- for $89.99 as its deal of the day.
Apple sells the same device refurbished for $139.
Originally released June 2011

The sleek, easy-to-use AirPort Extreme Base Station with simultaneous dual-band support is the perfect wireless access point for home, school or small business. It offers fast, 802.11n Wi-Fi access for Mac computers, PCs and Wi-Fi devices such as iPhone, iPod touch and Apple TV.