Constraints on iMac Shipments Soon to End, Claim Parts Suppliers
Recent production problems with the 2012 iMac have largely been solved, suggesting that supply constraints may ease, according to a report from China Times, summarized by BrightWire.
- [T]he company's Taiwanese component suppliers noted that the assembling conformity rate for the new iMac has been improved and mass production started in December 2012. Sales of the device may be boosted in 1Q 2013.

- As new products will usually see orders peak within the first four months after they are launched, the shipments of the new iMac are expected to remain stable through 1Q 2013.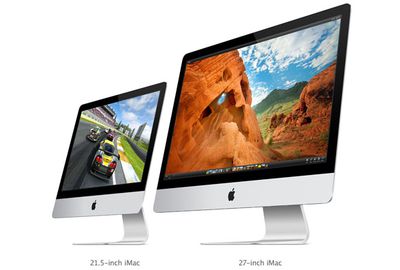 Apple CEO Tim Cook noted in last week's analyst call that iMac shipments would remain constrained through Q1, with the company giving this as a large part of the reason for selling 1.1 million fewer Macs in Q4 2012 compared to Q4 2011.
Currently 27-inch iMacs are showing delivery times of 3-4 weeks, with 21.5-inch models showing 2-3 weeks.