Microsoft Surface Pro to Be Released February 9 with $899 Price Tag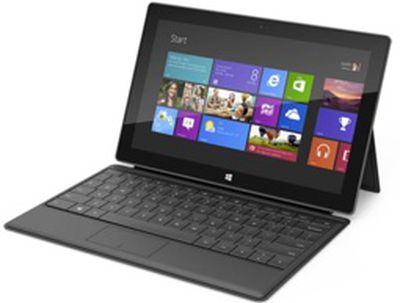 Microsoft today announced that its Surface Pro tablet will go on sale on February 9 in the United States and Canada. Originally slated to arrive in January, the Surface Pro tablet is priced at $899 for the 64GB model and $999 for the 128GB model.
The Surface Pro sports an Intel Core i5 processor with Intel HD Graphics 4000, 4GB of RAM, and a more robust battery. Unlike the RT version of the Surface, it is able to run the full version of Windows 8 as well as Windows 7 applications.
Both versions of the Surface Pro ship with a Surface pen, but the Touch or Type Covers, which retail for $100, are not included.
Anandtech took a preliminary look at the tablet, and created a chart comparing the Surface Pro to the Surface RT and Apple's iPad.


Beginning on February 9, the Surface Pro will be available for purchase on Microsoft's website, at Microsoft retail outlets, and third party retailers like Staples and Best Buy.
Alongside the Pro, Microsoft is planning to release a 64GB standalone version of the Surface RT for $599, $100 less than the version that ships with the included Touch Cover, and a slew of new Surface accessories.