'jOBS' Stars Ashton Kutcher and Josh Gad to Kick off Macworld/iWorld Next Week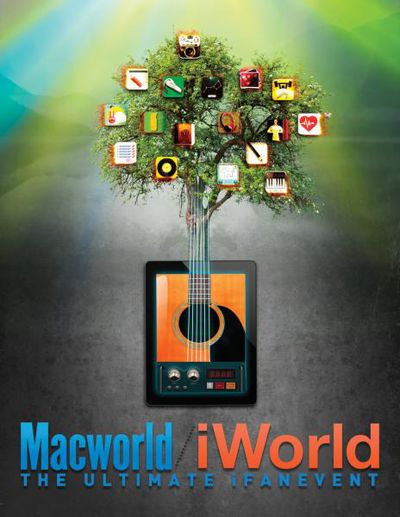 Ashton Kutcher and Josh Gad, the actors who play Apple co-founders Steve Jobs and Steve Wozniak in the upcoming independent movie jOBS, will be hitting up the annual Macworld/iWorld conference in San Francisco next week.
The two actors will be attending a talk where they discuss their experiences portraying the two Steves, who famously began Apple Computer in 1976. The session is titled "Playing Steve & Woz," and it will take place on the main stage of room 2005 at 9:00 a.m. on the first day of the event.
jOBS will be premiering at the Sundance Film Festival later this week, with a public release set for April.
Musician Will.i.am also plans to attend the Macworld/iWorld conference this year, pairing with Intel futurist Brian David Johnson in a discussion on future technology and gadgets. Fred Armisen, of Portlandia and Saturday Night Live, will also be present.
Though Apple has not attended Macworld/iWorld since 2009, the conference has continued to be popular with third party companies, developers, and Apple enthusiasts. Over the years, Macworld/iWorld has expanded to include Apple's mobile operating system in addition to the traditional Mac hardware and software.
The conference, which features upcoming products, apps, and tech talks, is open to the public. Tickets can be purchased beginning at $25 for access to the Expo hall.
Macworld/iWorld begins on January 31 and will run until February 2 at Moscone Center West in San Francisco.