U.S. Senator Promising Legislative Action Allowing In-Air Use of Electronic Devices if FAA Doesn't Act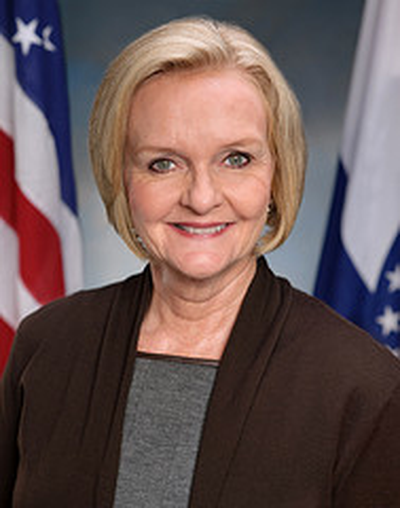 U.S. Senator Claire McCaskill (D-MO) has sent a letter to the head of the Federal Aviation Administration saying the flying public is "growing increasingly skeptical" of prohibitions on the use of electronic devices like tablets and computers during the beginning and end of flights.
The senator notes the "absurdity of the current situation" since the FAA has recently approved the use of iPads to replace paper flight manuals. She promises that she is "prepared to pursue legislative solutions" if the FAA is too slow to act.
As you surely know, the public is growing increasingly skeptical of prohibitions on the use of many electronic devices during the full duration of a flight, while at the same time using such devices in increasing numbers. For example, a traveler can read a paper copy of a newspaper throughout a flight, but is prohibited from reading the same newspaper for major portions of the flight when reading it on an e-reader. The fear of devices that operate on electricity is dated, at best. Importantly, such anachronistic policies undermine the public's confidence in the FAA, thereby increasing the likelihood that rules of real consequence will be given too little respect. The absurdity of the current situation was highlighted when the FAA acted earlier this year to allow tablet computers to replace paper flight manuals in the cockpit, further enhancing the public's skepticism about the current regulations.

While safety and security must be the top priority in air travel, the FAA and other federal agencies should also work to ensure air travel is as hassle free as possible by revising or removing regulations that have become unnecessary or outdated. It is my hope that the FAA will work, with the FCC and other federal agencies where appropriate, as expeditiously as possible to implement common sense changes to today's restrictive regulations on in-flight use of PEDs that better reflect new technologies and the changing role these devices play in Americans' daily lives. While the agency can and should use existing authorities to allow for the broader use of PEDs, I am prepared to pursue legislative solutions should progress be made too slowly.
Earlier this year, the FAA said it was taking a "fresh look" at the use of digital devices during takeoff and landing, though no changes in policy have been announced.