Casio Announces 'Bluetooth Low Energy' Enabled G-Shock Smart Watch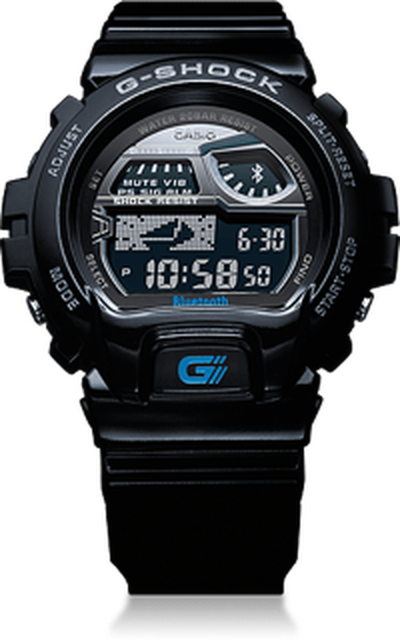 Casio has officially announced the Bluetooth G-Shock, a $180 Bluetooth v4-enabled smart watch. Though the watch will ostensibly be competing with the Pebble e-paper wristwatch, the G-Shock is in a bit of a different category.
It's a much more traditional watch, looking nearly identical to other G-Shock watches, water resistant to 200m, and with significantly fewer features resulting from its Bluetooth v4 connectivity than the Pebble. When paired with an iPhone, the Casio smart watch can automatically set its own time, alert you to incoming calls and email, and locate your iPhone from the watch.
The watch only works with the iPhone 4S and the iPhone 5 at the moment. They are the only iPhones that support the new Bluetooth Low Energy specification which we've covered previously. Casio isn't the only company to adopt Bluetooth Low Energy; the Pebble watch and other watches like the Strata are both using the same technology.
There are a number of other possible uses for Bluetooth LE including
heart rate monitors
, proximity sensors like the one built into the
Lockitron lock
, and more. These products, however, have been slow to come to market.
The G-Shock uses an ordinary watch battery and the company says it should last 2 years when connected to Bluetooth for 12 hours per day. The watch lists for $180 and has limited availability at select retailers.