Apple's Major U.S. Carrier Partners Officially Launch LTE iPad Mini and Fourth-Generation iPad
Following yesterday's delivery of some early pre-orders of the LTE versions of the iPad mini and fourth-generation iPad to U.S. customers, Apple's three major U.S. carrier partners AT&T, Verizon, and Sprint have all announced that they are beginning sales of the devices today.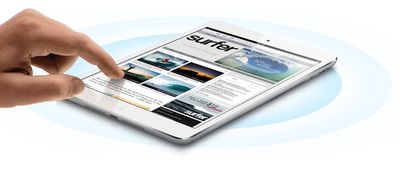 Apple has not made any official announcement about availability of the LTE models, and users in our forums are so far reporting scant availability of the devices, particularly the iPad mini, at the company's own retail stores. We did hear from one reader who was able to purchase an LTE fourth-generation iPad at an Apple store late yesterday, but many others are not having luck so far.
Most of Apple's retail stores do not open until 10:00 AM, but some readers have received reports from employees already on-site indicating that availability is very limited, and one reader reports that the company's 24-hour flagship store on Fifth Avenue in Manhattan does not have any LTE iPad mini models at the moment.